Back to Lovers - a face last month:
And a face this month!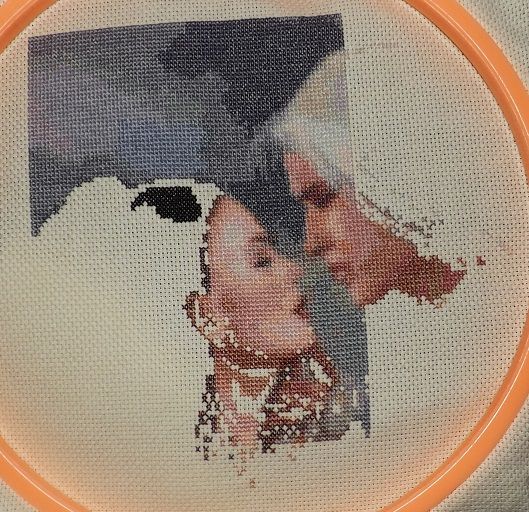 Or well, most of a face. I didn't quite finish a few of the confetti stitches. But at least she doesn't look like an alien any more! He got a bit more of his neck, and I did a tiny bit of the black in her hair because there's so much of it. Next month - her neck and his hand! And more hair for both of them.