I want to follow family tradition in finishing something on New Year's Eve.
We also try to start something new on New Year's Day, but I don't have any trouble with that tradition!!!
I decided to try and finish my Wise Men.
This is how they did look: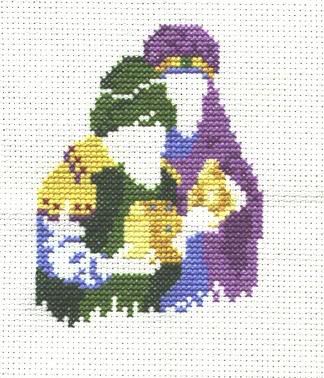 Two invisible Wise Men!
And here's how they look now:
Three! Three invisible Wise Men - bwah ha ha ha ha!
(I love the Count)
I've actually got a bit more than this done; I took that pic yesterday (with the new camera!)
I'm not sure why that crease showed up when I was being so careful, but hopefully it will iron out with no real problems... :D
.
So I have four days to finish if no family difficulties crop up. Here's hoping I get more than a half hour a day to stitch!