The ground was bare when I went to sleep last night - now we have 3 inches and it's still snowing on and off!
This is what I saw when I got up this morning:
The trees looking like lace...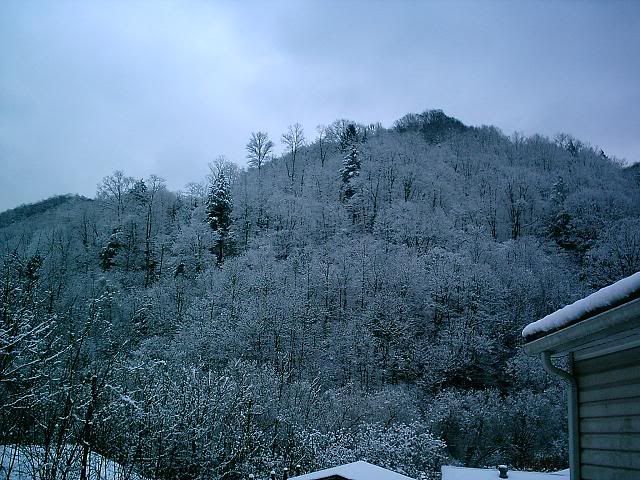 The mountains gorgeous and me glad that I live halfway up instead of still at the very top (it's soo pretty up there right now but I happen to know that they already can't use the roads)
And a back porch that I most definitely will not be sitting and stitching on today! I think I'll make some hot chocolate and curl up under an afghan while I work on stitching names and dates for 'Mother's Tree'.
I always love the first snowfall :D
Hope you all have the weather you want!