I have added another shade of grey to my Chibi-pic of Severus Snape. He looked like this: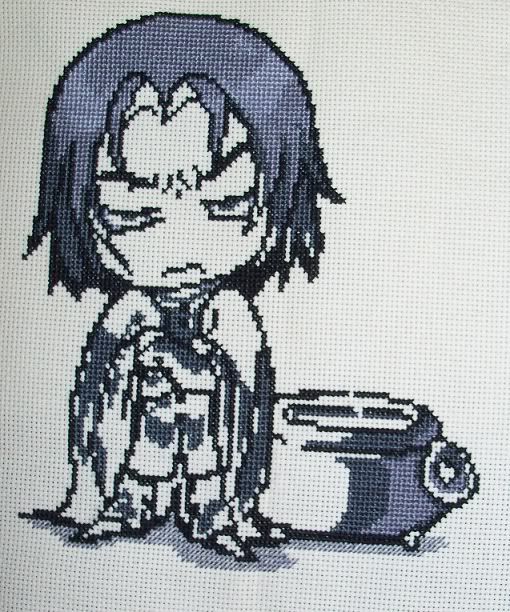 And now he looks like this: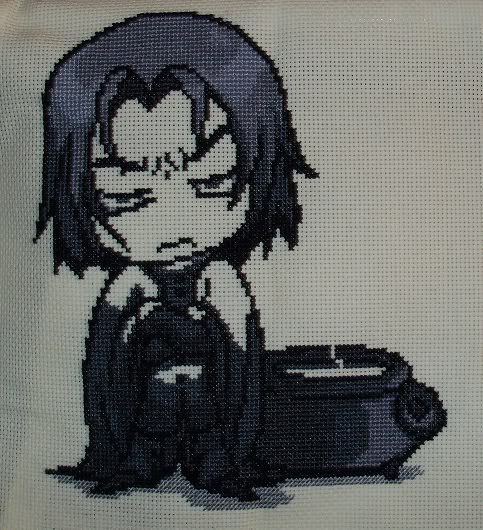 My flash wasn't working, so the pic is a little dark. Only one shade of grey to go - then two skin tones, a wee bit of white, and the green potion. I'm looking forward to the potion; it'll be the first time I use Rayon threads. Or whatever they're called now. They look very shiny and slick, so I think they're potion-perfect :D
With so little left to do, he should be a finish this week! And that will be four of my challenge pieces done. Next I'm going to work on my Rapture SK, and some more of Fred.