Almost everything is outlined in one strand of black.
The chart has hand-written (drawn?) symbols, which is weird. And occasionally hard to decipher.
I stitched another of
Missy's
Sprites:
This is
Genesis
from Final Fantasy
Today I scrubbed out my parent's grill - my brother put it away greasy last fall, ick!!! - and then worked a bit on their storage shed. The cats came along, and Grizabella decided to be cute.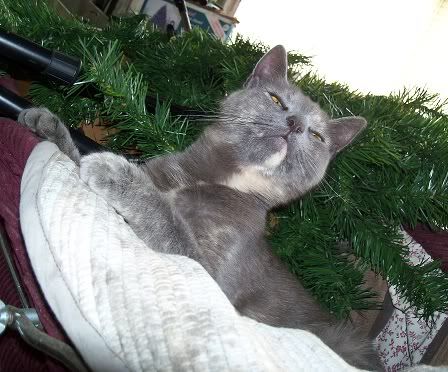 "So much cuter than
you'll
ever be!"
She was playing baby in an old-fashioned buggy.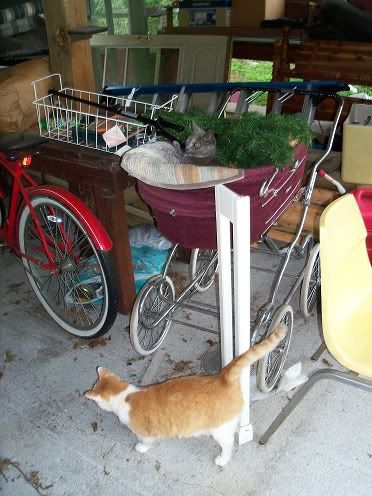 After working for awhile, my sis and I decided to take the plunge:
Our parents' pool looks incredible on a hot day. It's not that big, but it's pretty deep.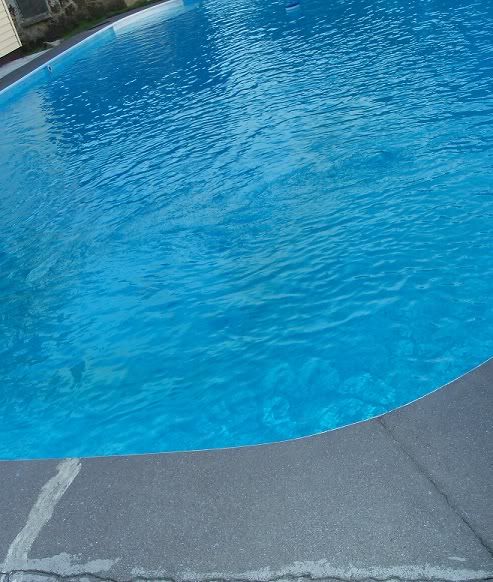 No worries, though...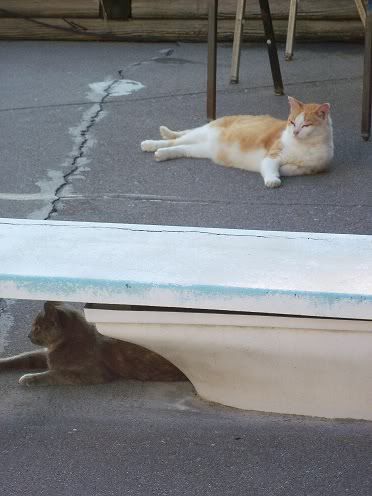 We had lifeguards.