I stitched another!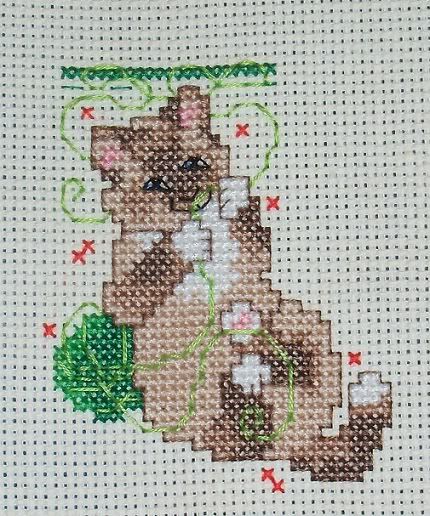 Actually, this kitty is not as bad as she could be - I changed her face (and I'm considering frogging it and changing it again).
I just think it could be better, but the original chart had her mouth and nose firmly positioned beneath the left-side eye.
I added a book to Fred's shelf, all except for the blending-filaments bit. I save those up until I have several books in need of it. It's too annoying to waste my patience on just a few stitches.
The blue one is on his top shelf - one more small book and I'll be ready to start stitching Fred's back-half.
I'm going to stitch some of his top border shelf first, though, then go back to Rapture for a while
- after
I stitch a Sprite! I'm going into withdrawal :D
.