A few days ago, the Goth Chick and I were making candy.
Well, okay,
she
was making the candy,
I
was taking pictures. She didn't like the pics of her actually stirring the stuff, but I thought the candy itself was beautiful.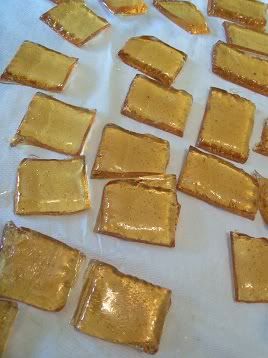 It's very golden and glowing. It's glass candy, but she poured it thicker and scored it when it was slightly set, so that it broke into beautiful squares. When Mum used to make it, she would pour it out in a big sheet and then break it once it was set, so that it shattered - like, well, glass. The odd shapes were fun, but I like this, too.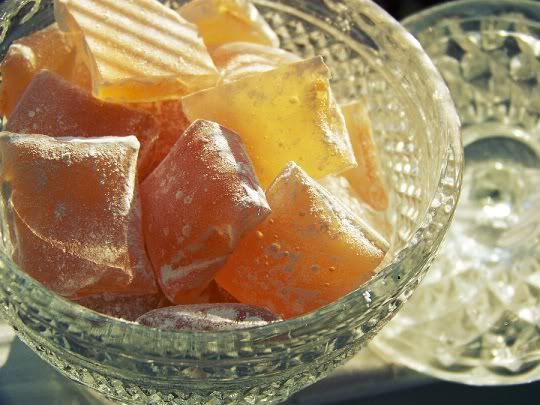 Tea-flavored. Our mum and the Goth Chick's Husband ate most of it :D
I didn't plan very well for Christmas presents this year - so the other day I went through all my UFOs and dug this one out.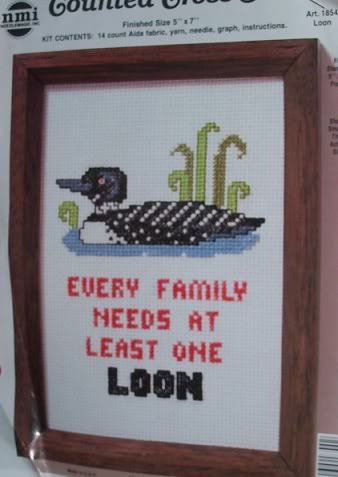 It's in thread, which is why it became a UFO, but after all those ornaments last year I've become much better at working with the hateful, twisty stuff. So I think this could be a quick finish. It's always been intended for my brother.