I have lots of things going on with my stitching - but it would be a really pic-heavy post if I wrote about all of it today. So I'll spread it out, but I did want to post something on the first day of October :D
I chose Rapture. I've been working on filling in the top row of 10x10 squares - it's almost all confetti - and adding stitches to the second row if I happen to have that thread in my needle.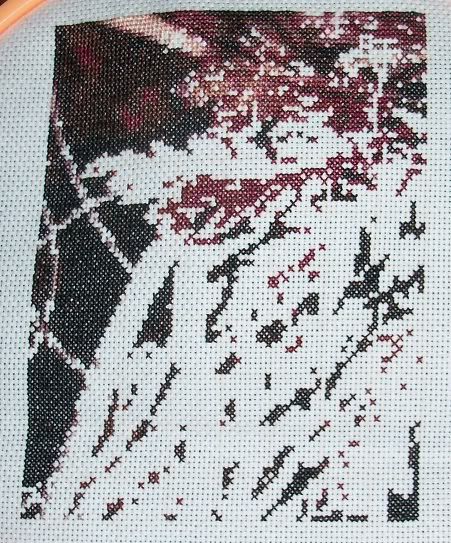 The strategy is working. Well, a little. I have goals for October, and one of them is to finish off the top two rows of this page. Little goals are easier to meet XD
The Juliet dress is continuing on very well. The Goth Chick tried it on a few days ago, when we were both at our parents' house and I needed to see if the waist was long enough for her. She immediately pulled the shoulders down too far, but says she prefers it that way when I offered to tighten it a bit by adding another row or two. It looks good on her.
Do you guys like her dreads? They're not 100% years-to-grow real, but it takes her hours and hours and
hours
upon
hours
to do this to her hair.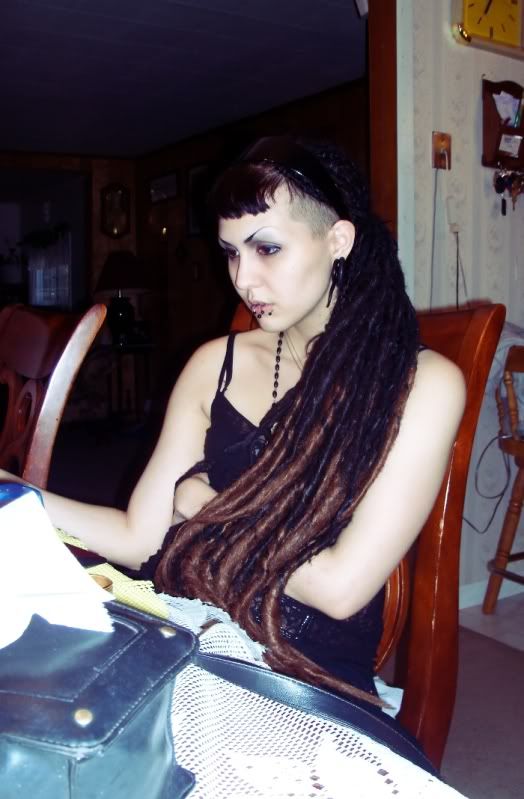 She cut them all off yesterday! It was a little bit shocking to see her with shoulder-length hair. She said she was cold without them - I think she was wearing two shirts and a jacket.
I'll finish off this post with a bit more stitching - my experiment with green fabric for a stocking ornament.
So far, so good.