I saved my quarters in a jar for an entire year, just for the fun of it. I decided that when the year was up (end of September) I'd count it, even if the jar wasn't full, and then blow it all on stash or computer games (that's the other driving passion of my life. I really need a games console
NO I DON'T
so I can start buying those games).
Anyway, even though the jar was only about half full, it turned out to be a nice little chunk of, um, change.
I got several Sims 2 expansion packs off eBay, a few time-management games, a few mystery games...
...and then it was stash time.
I got the last package today. By using eBay, JoAnn's coupons, and those socked-away quarters, I've knocked quite a few things off my wishlist. I won't show the pile of floss for HAEDs, but here's my luffly, luffly new kits :D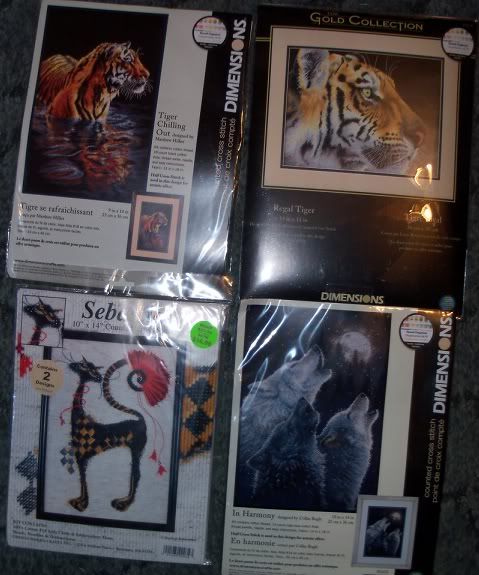 The Sebastian the Cat kit is actually two kits in one - here's the other pic, on the back.
Some littler kits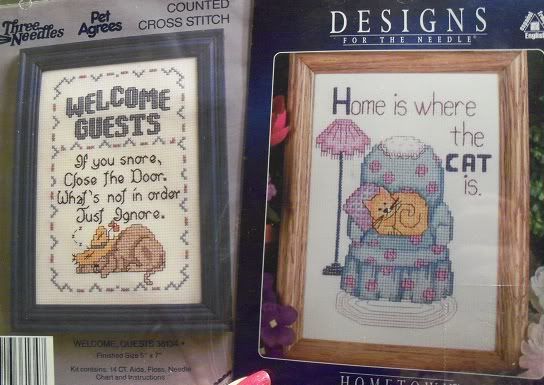 Now if I can just keep myself from starting every last darn one of them RIGHT THIS VERY MINUTE, I'll be doing okay :D