'What I did during IHSW'
This:
15 Stockings done, which was my goal for this year! I was going to keep on going, but then I realized just how close to Christmas it is and I need to work on presents! So that's prolly it for the stockings this year.
And I worked a tiny bit on my Prairie Schooler Santa:
From this: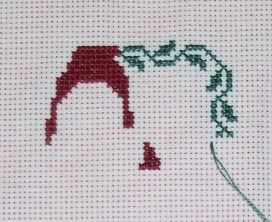 To this: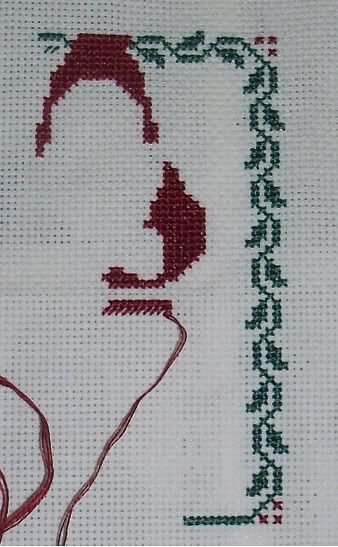 And I worked a little bit on Ice Wind. I don't know what it is with my current HAEDs... Rapture has mange and now Ice Wind...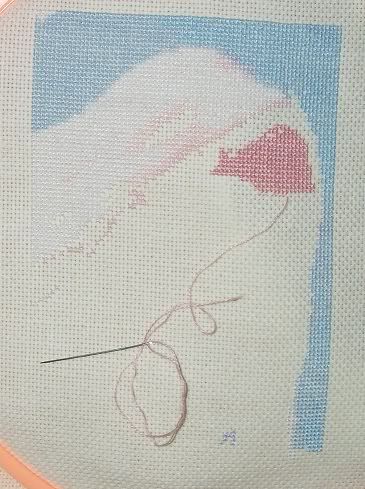 ...well, she could prolly use a visit to a dermatologist. Poor wee projects XD
The rest of the weekend I worked on getting all the pics onto my WIP page (one of those buttons up top). It was little bit fun and a little bit depressing at the same time. I really do have a problem with little bitty starts, more than I realized! It's amusing. Also, I found three projects I had forgotten existed, so in spite of finishing off the Loon, my numbers went up and not down.
Oh well. Good thing there aren't any real stitching police. I'm off to check out everyone's progress!