So I got home very, very late and therefore my post is very,
very
late!
But here are before and after pics of my progress on QS Lovers (such as it was)
Before: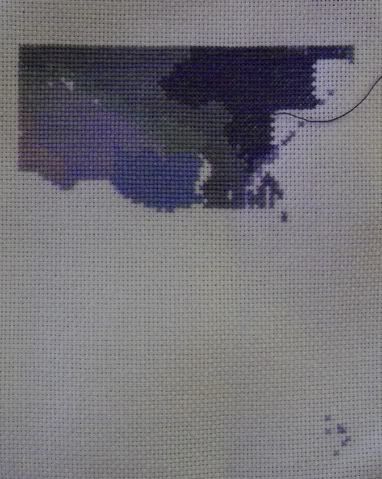 After:
I finished off the two darkest grey colors on this page. Hopefully next month I'll polish off all of the background - there's not a lot left. I wonder if it would be cheating - since I work all weekend - to count either Thursday or Monday as an IHSW day? 'Cause I really didn't want to put this down.