Loki and Thor are now done: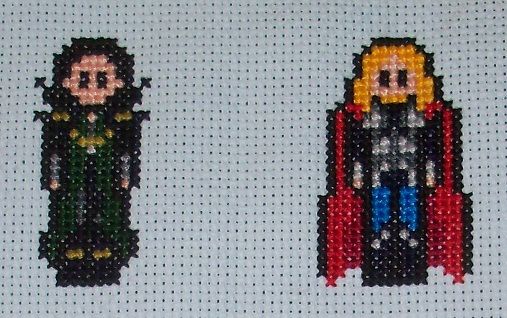 Very handsome! I stitched them and the next two Sprites on light blue fabric. Looks grey, but it isn't.
I stitched two more outlines - Mr Scary-Skull-Face and Mr Could-Be-Anybody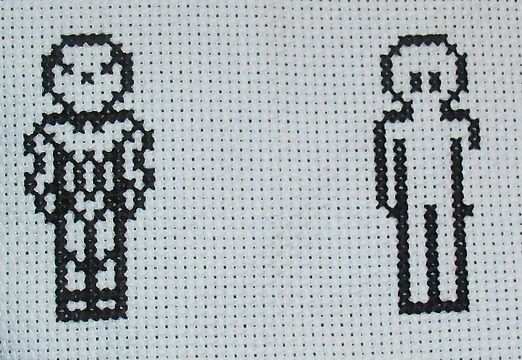 Then turned them into Iron Man and Captain America. I love Sprites! Thanks, Missy!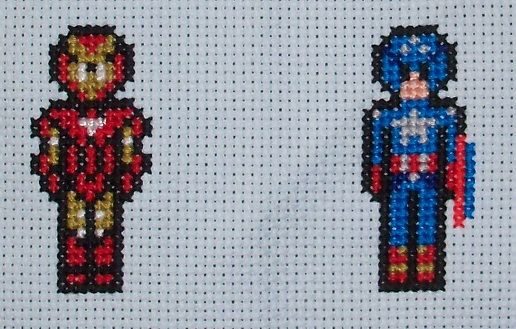 I stitched Iron Man's arc reactor with bright white rayon floss for a little extra glow. You can tell a little in the picture - the other white is B5200 - and it looks great in real life!
I finished the stocking: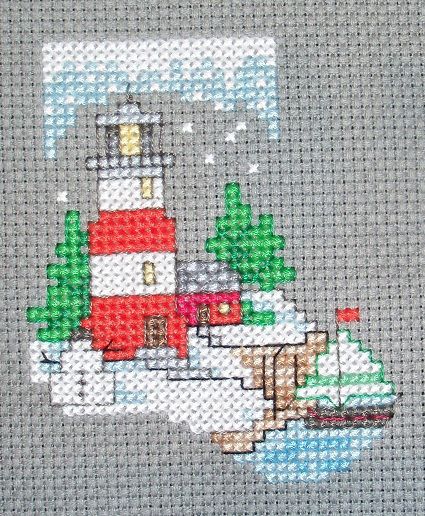 And I had some issues with the Chibi of Severus, the main one being....
AAAAGGHHH! He looks
terrifying
! LOL!!! I'm hoping he improves with the other skin shade, otherwise I'm ripping that out and stitching some lighter color. My other issue was that his eyebrows were in the darkest skin tone (actually a light brown) on the pattern, and that didn't look right - so I went and looked at the finished pic, and yup, they were supposed to be black. Much better.
And that's mostly it, 'cause I ended up working a few extra shifts and got very little done on the cat-chair.
This weekend is IHSW, so I'm pulling Lovers back out for a few days - so next Wednesday will be kinda skimpy on Sprint-Stitching progress. Ah, well.