You know that military saying 'The Eagle has landed?'
Mine's not even close.
Here's an update, though!
One shade of brown done, the next shade 2/3rds done. Its turn in the rotation is not over, so there will be another pic later!
And the Ghost Cat is a ghost no longer!
'
Home is Where the Cat Is'
by Janlynn.
This was one of my Crazy Jan starts. If any of you guys ever stitch this - be warned! The backstitch is
very
difficult to read on the pattern, even though some of it is in red. Also, there is more on the pic than in the pattern. I squinted at the pic to get the cat's dark orange stripes done. They don't show up really well, but they're cute! Also, the pattern says one strand for the french knot eyes, but one strand was tiny! Two strands looks like the picture on the kit, though. The pattern also has his eyes one stitch higher than the picture. I preferred it the way it was in the pic - much cuter!
Also, I've got my Avenger Sprites back out. Like this as of this morning:
Then I finished up Natasha Romanov, aka Black Widow.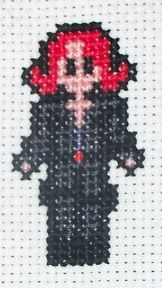 Mum's afghan would make a really sturdy scarf if I stopped now!

Here's a close up of the stitch pattern. It's going a bit slow because it's mostly single crochets. I dislike singles, but they have to be done! XD
And there was a small payday recently, so Random.org picked two more Witch Stitch patterns off my Wish List for me:
On Guard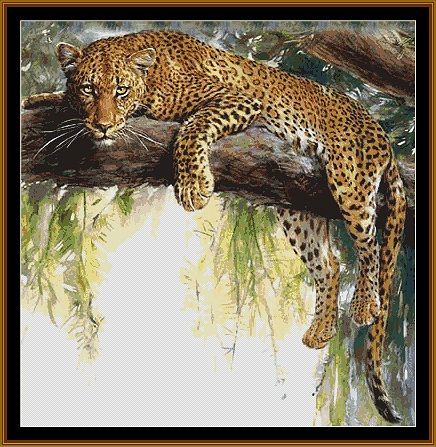 and
Life Begins Anew