I need to stop finding new designers to moon over!
I discovered Bobbie G. Designs today, and I'll be adding about five of them to my wishlist. Like that isn't long enough already! It's getting to be pathetic!
Here's a link to see all the designs:
https://www.stitchingbitsandbobs.com/cgi-bin/Store/pageread.cgi?BobbieGDesigns
Here are the main ones I want: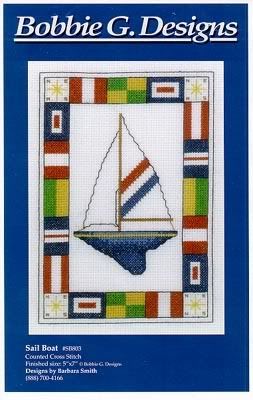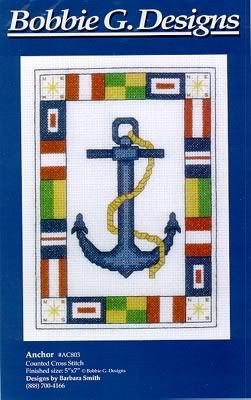 Plus there were a few others I wouldn't mind having. But these three are my favorites. I love anything nautical, and anything with chickens. Maybe it's a weird combination, but I don't really care. I've been weird ever since I was born. Just ask me family.
On the stitching side, since I've gotten Wufei's neck done, I've begun on more of his shirt. I also finished another flag on my current Nautical sampler. Except for the backstitching, that is. Still waiting impatiently for Friday! Soooooooo want to start Rose of Sharon!!!
I've updated my webshots - again - with an album entitled 'Trade'. See anything you like, I'll trade it for something from my wishlist. There's not a lot in it yet, but it will be growing.