My web friend Draconayzia sent me the floss to start Spike - he's getting his beginning bright and early - or dark and late, depending on how the day goes - Monday morning! I'm just going to stitch him on regular white 14 count - he's a small pattern, and the stitching will be 3-4 strands, so coverage won't be a problem. I like 3 strands on 14 ct, makes it look very tapestry-like. And aida is good for these computer-generated patterns. They need a very sturdy base. I could do it over one on 20 count, but then he'd be tiny. I don't want that. Here's his floss and my discount fabbie.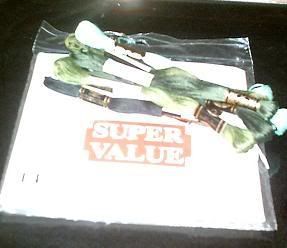 And tonight's the night! I finally get to start 'Rose of Sharon' by Mirabilia! It's with a SAL on the Mirabilia BB. I can't wait! I'll be starting her at 6:30, after I finish catching up on all my emails and sites and such, so that I don't have to stop once I get started.
Whee!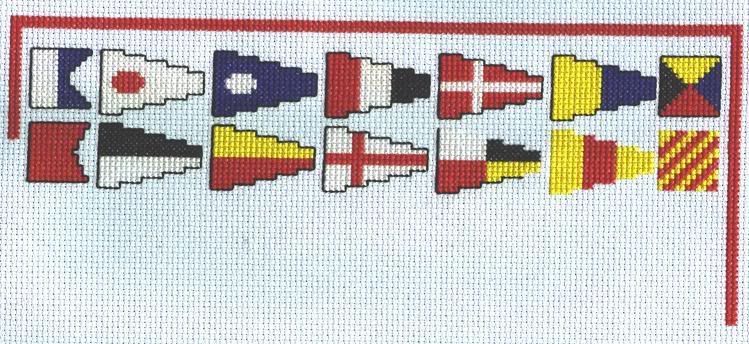 And here's the update on my Nautical sampler! It no longer fits on my scanner. I just need to finish the red border down the left side and my March goal will be done - so I think I'll set another. I'm not sure if I'll try to finish the right side, or if I'll work on the boat or sailors that go in the middle...
The little red diamond and the red 'half' block actually have white around/next to them, it just doesn't show up very well right now. It's interesting to work on this piece - almost all my other projects have elegant, muted color tones. These screaming primary colors are a real difference!