**This post is picture heavy!**
Today, I have small creations to show - some wee bitty cross stitches and more Christmas hats.
I have become utterly addicted to stitching the Sprites made by Missy at
Dork Stitch
.
See?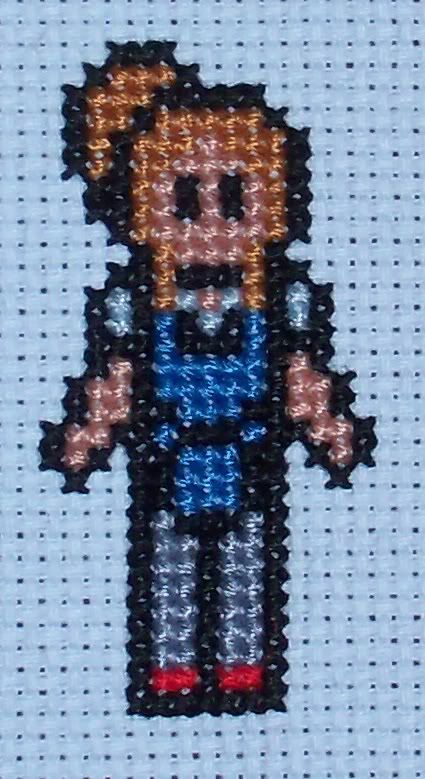 This is Flo from Diner Dash.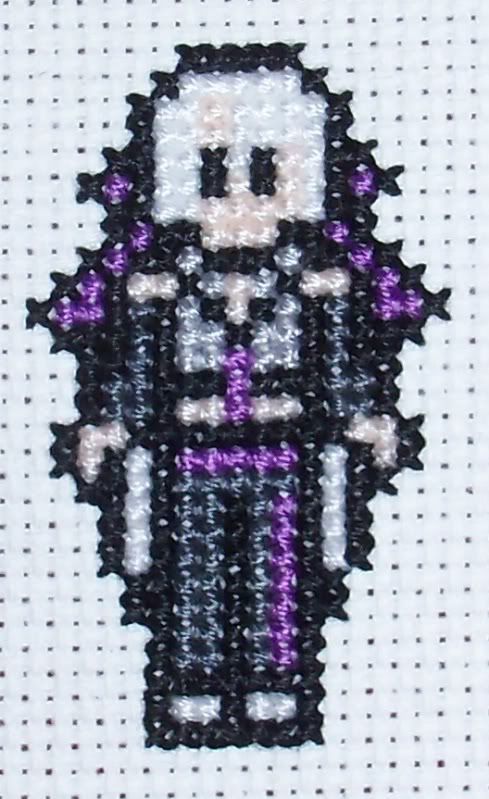 And this is Haku Yowane from Vocaloid Explosion (about whom I know next to nothing, except that I liked the Sprite XD )
I had two more patterns ready to start stitching when I saw the post she did today... now I have four more patterns ready to start and one already started. They're like Lay's chips or something - can't stitch just one!
Here is my last Bride's Tree SAL ornie done - a very creepy small Santa. He doesn't show up very well, but I needed to stitch him on off-white to make the finishing idea I have in mind work. If it
doesn't
work, then I'll do... um, something... to make him show up better. He was a freebie, but I forget where I got him.
And here are hats - lots of hats! These are what I was making in the last while when there were no stitching updates.
A black one for a niece:
A red & black for my BIL (yes, it's red, not pink!)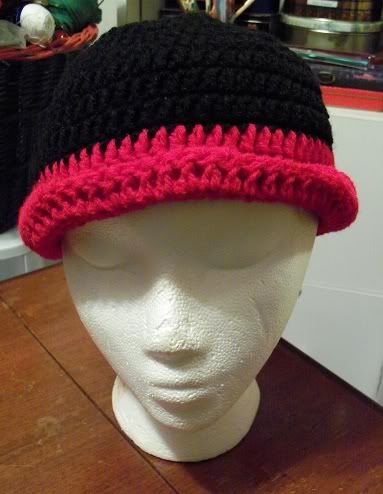 This pic shows its color better - and also why he loved it. (He's a bit odd, so is the hat. He wore it like this for half of the evening)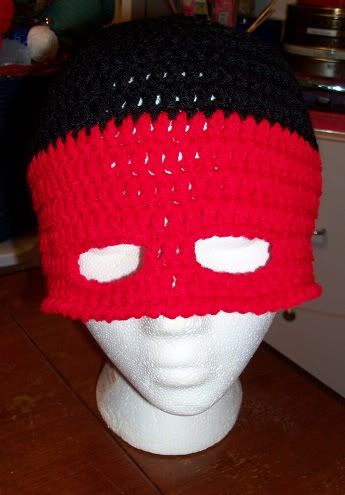 A soft brown one for another niece: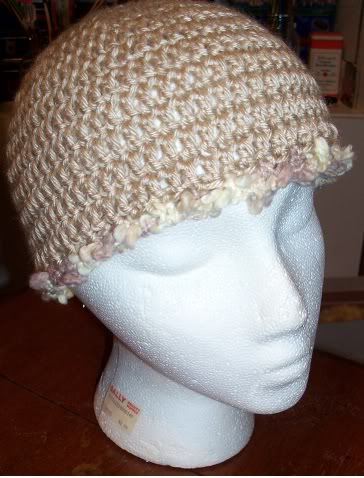 The smaller Jayne Cobb hat for my sister:
The hat I made myself to wear around on Christmas Day (one of the few things I think 'fun fur' is okay for is hat trim):
The Balaclava I made (and later corrupted the pattern to make Nephew a Ninja hat) for my father, who said his nose hair was freezing when he went outside. We have about 15 inches of snow here today.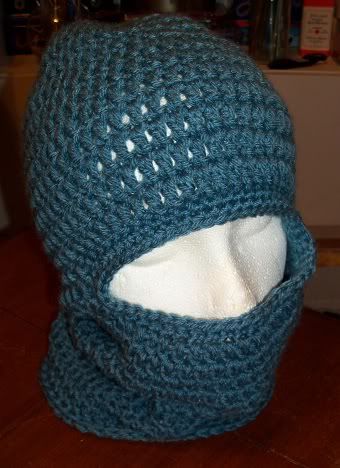 I think that might be all the hats I made, but I'm not sure. I have to go back over my lists. I didn't get a good pic of the shawl I made for my Mum, so I'll have to get her to actually pose with it.
I hope to show off a finished Mermaid by tomorrow - that's
if
I can tear myself away from stitching those addictive,
addictive
little Sprites!