I met very few November goals.
Such is life.
At least currently for me XP
A job is nice, a life-sucking, soul-consuming job is
not
nice.
and there seems to be no end in sight unless I quit, which I do not want to do.
Anyway - December goals!
Finish the following presents:
1. My SIL's shawl (currently out of beads)
2. Finish my Mum's shawl (needs one row of beaded edging finished and some tassels or something made or bought)
3. Finish my Grandmother's shawl (almost done, but ran out of yarn - I'm seeing a trend with these shawls...)
4. Crochet 2 'Jayne' hats for my brother & sister.
5. Crochet some sort of hat for my BIL.
6. Crochet some sort of hat for my nephew.
7. Finish the Demonhunter logo for my brother (1 page done, 3 to go - 1 color completely done)
8. Finish my sister's green & black Jester hat (barely started)
I'm not adding any other goals - my regular monthly ornament and Mary motif will be added bonuses, but I have very little time and lots of hats to make. My family either love my hats or they're being very sweet to me, but they demand them at Christmas time.
Here are the next selected projects for the January challenge:
'Braided Cabbie Hat'
Pattern & Yarn ready to go!
I've had this sewing kit for awhile and I want to do it!
And there is another January challenge I'm joining - this one makes much more sense and probably should be the only one I join... but I like starting things XD
The second one is called the
Flip'N Crazy January Challenge
- it's to work on 15wips in January - also that you want to complete that year. Click on the name to join or for more info.
I chose these two WIPs so far:
My poor, permanently neglected dolphins - they have been in progress for a shamefully long time! Really, I blush just thinking about it. They're only a 5x7 kit!
And I want to finish the first page of Lost in You (I know there is no way I'd actually finish a whole HAED! but finishing a page is a good goal for me - I have stitching ADD)
Here's the pattern: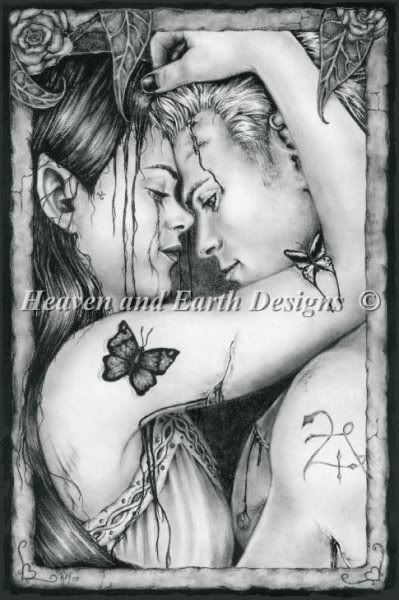 And how it looks: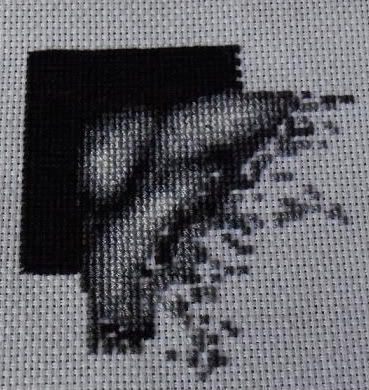 I gots a long way to go, and a busy year ahead.
I'm really looking forward to January!!!