That's what I've been working on all week - well, except for holidays!
Fred has much more shelving done - last time the boring shelves were what made me put him away - actually, both times that he's been put away, it was because of the shelves. So I'm pretty happy that they're getting much closer to being done! The middle shelf is completely finished.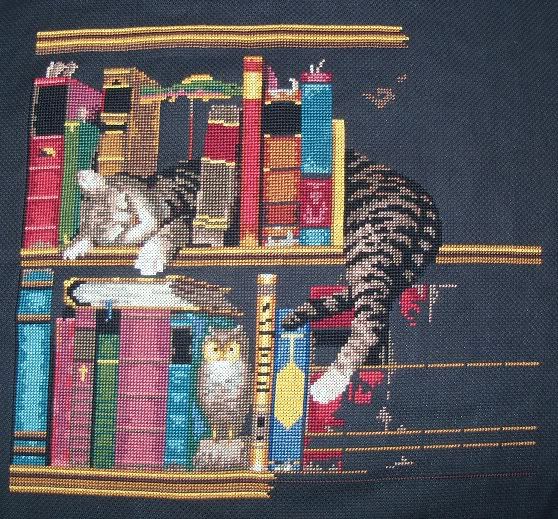 And I stitched tiny sailor men for my Nautical Sampler
Four of 'em. I also backstitched the ropes on the anchors and I like it a lot better. Since I knew the white wouldn't show up well, I backstitched the sailors' hats and the edges of the collars after I put the little black thingie on the top. (What would you call those things, anyway? I think they are a tab or a loop to hang up the hat? Or just for show?)
I am so in the home stretch with this one! Just some flags and border left! And a lot of black backstitching. But it has to go aside for a day or two since I need a November update pic of Rapture for the HAED BB and I actually haven't touched it this month. Oops.