This would have made a better pic closer to Halloween - if I had thought of it. I guess... is Lizzie Borden macabre enough for Halloween?
Here's my collection of orts in front of part of my more morbid collection.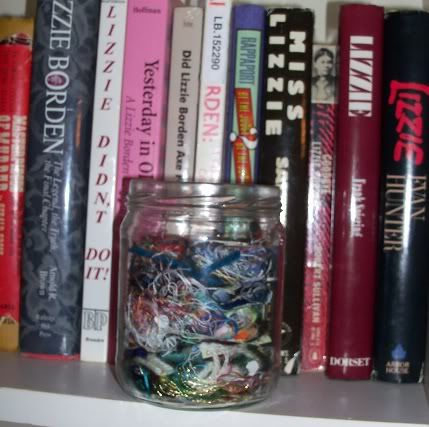 I'm determined to someday have every book about Lizzie Borden that there is. Some of them are old and/or hard to find.