Okay - the angel? Never has turned up. But I'm still looking! I expect sometime I'll be going through some random stuff and there she'll be.
My wee PM Brave has a whole head now:
I'm backstitching this one as I go - something I always
say
I'm going to do and yet very rarely do so. His feather and headband don't have any backstitching.
With the cat in the chair, I hit a snag - I don't like the way the backstitching of the doily on the chair back is done, but I keep having to frog my attempts to 'fix' it because I can't do math to save my life.
My spiral afghan was up to 32 stitches between increases when I took this pic: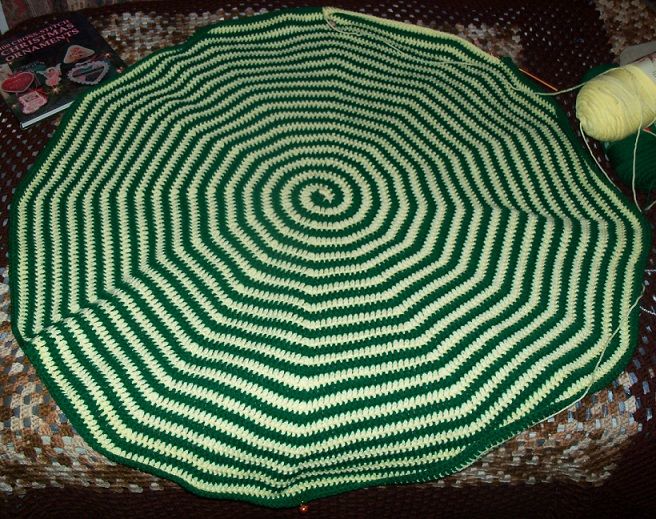 Then as soon as I picked it back up to work on it, I saw I had done two increases side by side on a previous row and had to pull a whole round of green out. It was the equivalent of two rounds on a regular afghan. Annoying! But I didn't even stop and now I'm up to 36 stitches. I have to get to 40 and then there's the edging. I may have it done by tomorrow; I've been working on it while freaking myself out watching ghost-hunting shows on YouTube. I've watched a lot of Ghost Hunters, and now I'm working my way through GHI - Paranormal State is next on my list. I'm not sleeping real well, though! XD
Oh, and
Witch Stitch and Bits
has been down for almost two weeks but they came back online yesterday, with a sale! In American dollars, it brings each pattern down to about $2. Since I had missed two paydays while it was down, I splurged (if you can call $8.01 a 'splurge') and got four patterns. Two I picked myself, off of my list of thirty, and two I let a random number generator pick for me.
Picked by me:
Bantanna
Aztec Warrior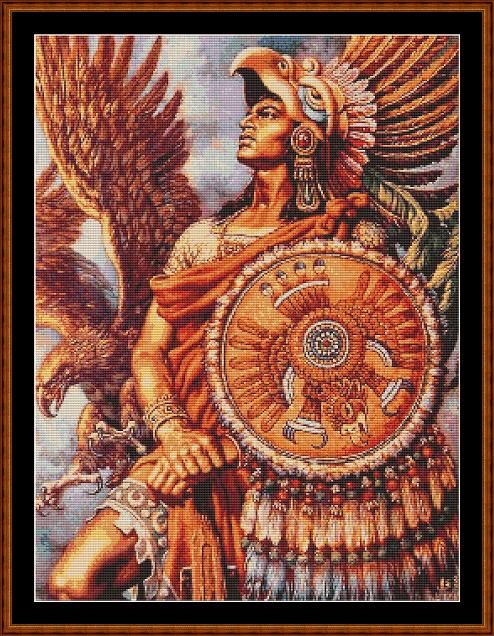 Picked by the generator:
Hanging Out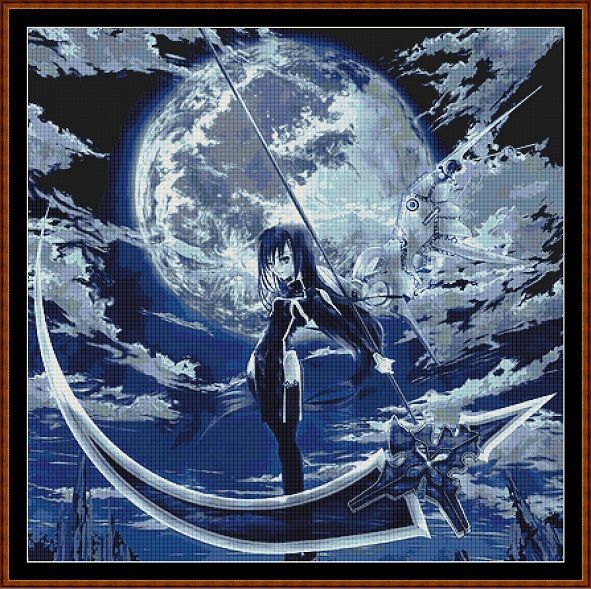 Naval
I'll be posting again soon - my Eagle is next up in my rotation!