I was trying to add up my very small amount of finishes for this year, when I realized that there was a stocking missing.
This one:

I have stitched this wee angel (sorry for the tiny pic) but she has vanished! I stitched her back in May, I think, and I vaugely remember that my camera batteries were dead, and then when I got new ones I had forgotten about her. So I went hunting and - she's nowhere. Not with all the other finishes, not in my Rotation bag, not laying on one of the many cluttered surfaces in my craft room, not stuck in any of my spiral notebooks (I have a bad habit of doing that with small finishes) not in any of the bags and project boxes I've been carrying around - just nowhere.
So until she turns up, I'll have to use that pic!
One good thing - while digging through bags in my closet, I found this: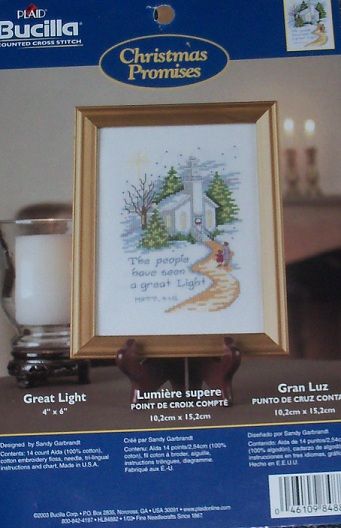 Which was supposed to be lost for good about three years ago and I've been trying to track it down on eBay! I used to do one of these kits a year, but I knew I had started this one so, darnit! I wanted to do it next! But, suddenly, there it was! Hiding in a canvas Magic-Mart bag XD
And here is what I had done (wow!)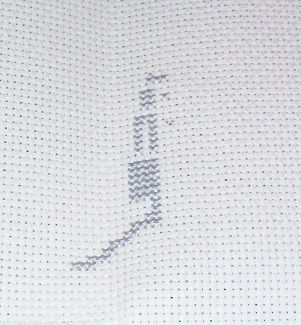 And here is what I could not resist adding last night (finishing one color)
And now off it goes into a drawer because I can't add it to my rotation just yet :D