Last post of the month - boy, did February go by fast around here!
I've caught a flu or virus or something, so I've been too sick to go in to work for the last few days. In between naps, I managed to do this:
The last two books of Frederick the Literate!
And here's the whole thing, waiting for the next step - stitching in the metallic bits on the books.
I've also filled in a bit more on Nostlagy (the pic is a bit fuzzy, sorry!)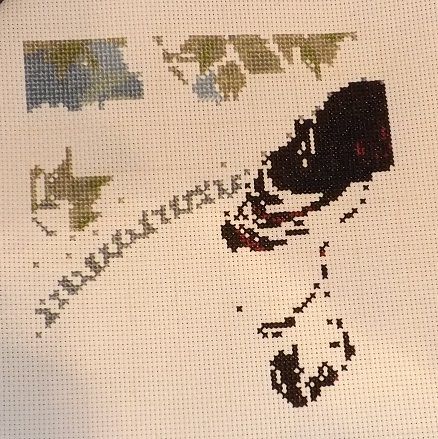 And I started my Mum's next afghan, even though Mosiac Stair-step isn't done yet.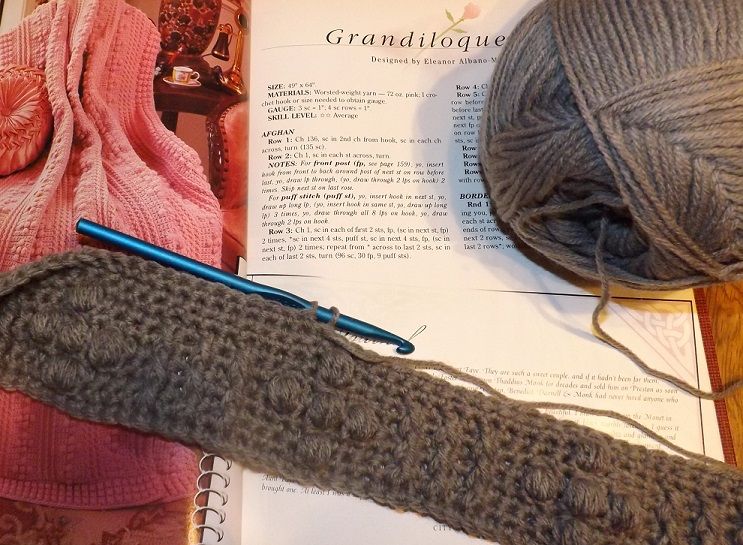 Whew. Maybe I should get sick more often? ...nah. It's still no fun.
Here's another HAED to show - this one is 'Sea Beacon' by Jasmine Becket Griffith.
She's not my usual style, despite all the Hannah Lynn's I've acquired lately, but I like this one. A lot. I can't really explain why - but between the blues and the eeriness and the tiny ship silhouette, she's just perfect for me.
And one of my siblings felt a bit sorry for me being sick, and bought me a design from
WitchyKitt
, which is the site that has replaced Witch Stitch and Bits (although they don't have all the patterns).
This is 'Gothic Red'. Very pretty!