I should have found one of those little sound things and put a drum roll on my blog!
Because -
.
.
.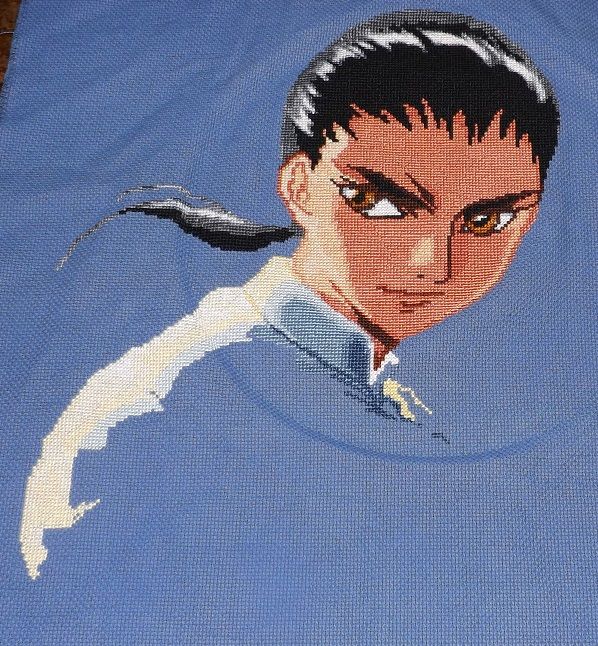 Wufei's face is done! YAY!
I think this may bring him up to 1/3 done - perhaps even beyond it, I don't know. I see some math in my future to figure it out!