I was sticking strictly to Lovers for IHSW, but I really need to get a half-page done on Nostlagy, so she's my 'new' IHSW project until I have - hmm, roughly 4,500 stitches. Or thereabouts. Or, what would be better, an actual half-page of the chart, but I usually jump around too much for that.
I worked on her hair, and since it's been a long time since I've touched her, here's how she was: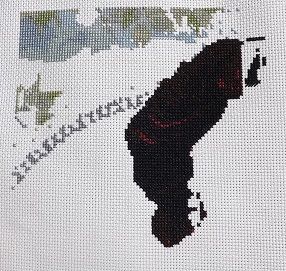 I had to work, as usual, but here's how she is now: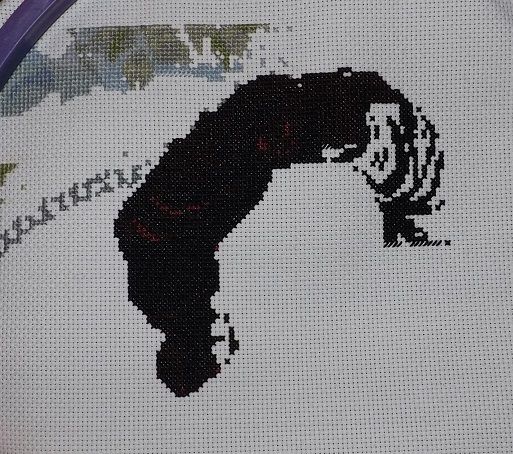 It seemed like more than that last night, but I guess it's not too bad. Got most of the black on this side of her hair done, and started filling in with 3371. The picture doesn't show much difference in the two colors. It's subtle, but it is there.
I have an ornament finish to show tomorrow! Or whenever I remember to post again, lol! Maybe some Bothy progress, too, if I reach my goal.
I did do something that I've felt I should for a while - I cleaned up my poor WIP page. I took off all the projects that were barely started - anything with less than fifty stitches or so. I folded them gently away (mentally, at least) and put them back with the stash. Can I pretend they were never started? Lol! I left the projects that I felt had some real progress - okay and a few that only have a tiny bit but that I want to keep working on! So my page is all nice and neat, now, with less than half the number of WIPs - and some reserved slots for a few projects that I've been meaning to start. Those will be shown (and explained!) very soon!