I was enjoying the Rainbow Stripes afghan immensely! It goes really, really fast - one day of work and I got this far: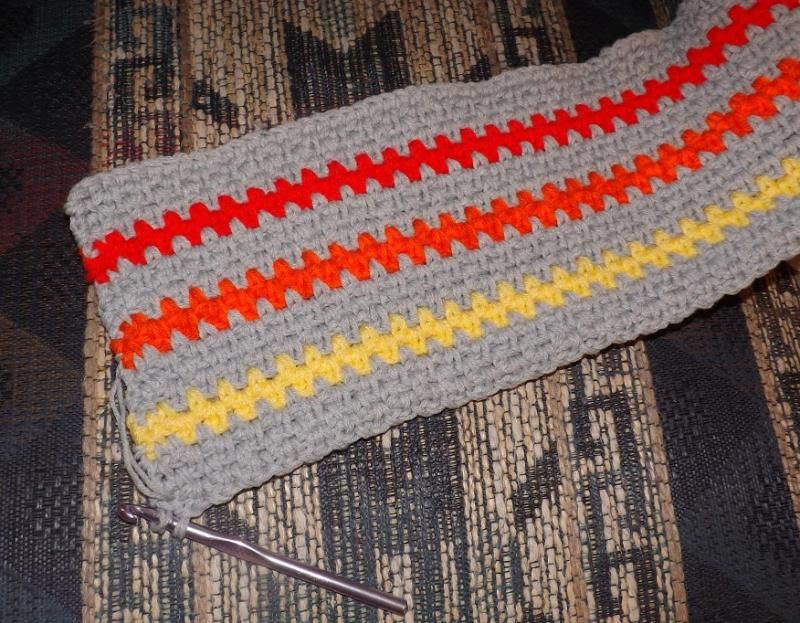 But - I went to find some green and I found light-green, dark-green, pale-green, spring-green, muted-green, any kind of green you want - except for a nice, basic, bright green. So I am stuck until I can get to a store that sells yarn. My Mum, funnily enough, has been past a Wal-Mart twice this week, and forgot to stop and get yarn for me twice. Sheesh! It's a long trip, so I can't justify going for only yarn. As it stands, I'll have to wait for grocery day.
So since I couldn't work on that one, I started my Dad's afghan! And here is how it looks - no matter how I set the camera, it burned the yarn out, flash or no flash. I'll try to take a picture outside if the weather co-operates. It's 'Cherry Red', a nice medium-dark color. I do have bright red almost this shade for accent, but it's a few rows before I get to that. My Dad is a
big
fan of red.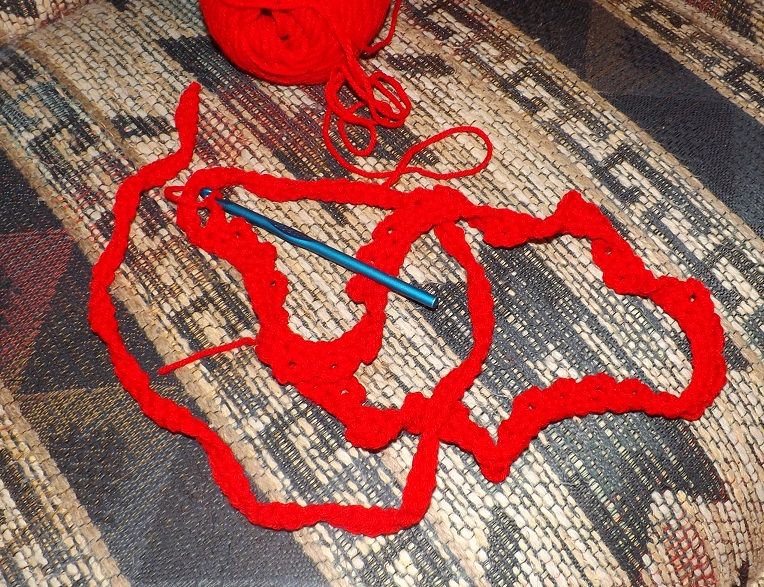 Here's a better picture of the texture on my Mum's afghan - each of those puff stitch crosses is one pattern repeat. I'm currently working on the thirteenth repeat and when I get to fifteen, the afghan is halfway done. It's a darker grey than this picture, the flash burnt it a little, too.
And last but not least - my brother's afghan is this far, and those are the next two colors I'll be using. Only one afghan left to start - but I'm focusing on my Mum's and my nephew's. At least, I will be when I get some green!
Some blog ideas - I haven't been cross stitching much because I am focusing so much on these afghans. That means a lot less posts, so I'm thinking about trying out some blog 'days' like Wordless Wednesday and Thrifty Thursday. Might be fun! Also, I'm going to set aside Fridays to cross-stitch, because my projects are
screaming
at me! And so I'll be trying for at least a Stitching-Update Saturday :D
So tomorrow will be my first Wordless Wednesday post! I'm hoping to maybe get some pretty leaves?