Start #8


Dimensions Gold Petite 'Voyage at Sea' sometimes just called 'Voyage'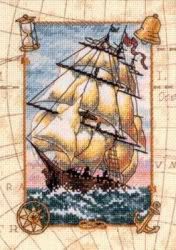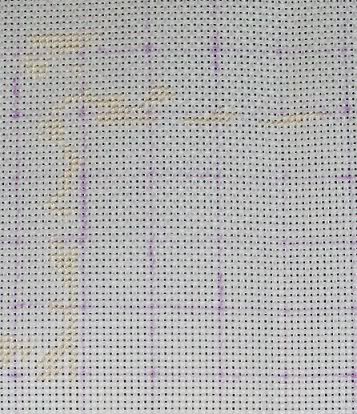 It's hard to see but I did some of the lightest color of background half-cross. About two needlesfull, but it finished up all in the first 1/4 of the chart. Sometimes my fabric marker fades really fast and sometimes it shows up for days. It just depends on what kind of material it's on.
Start #9


The second half of my 30 Tiny Stockings Kit - the ones in the blue boxes are the ones I have left.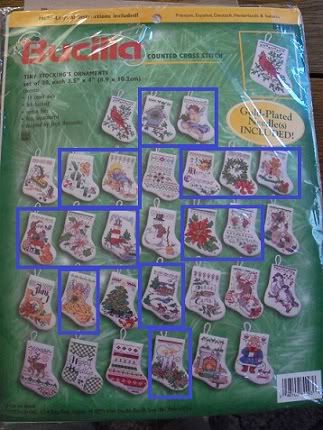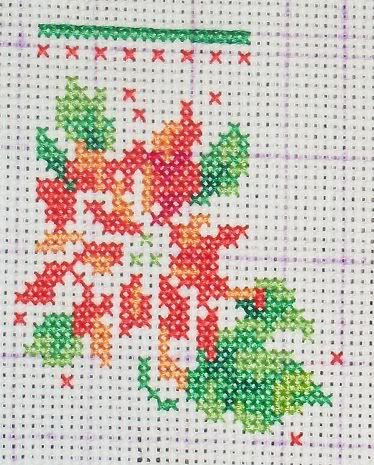 Almost finished this poinsetta! It needs 1 & 1/2 shades of red and the backstitching done.
Start #10


Prairie Schooler's 1985 Santa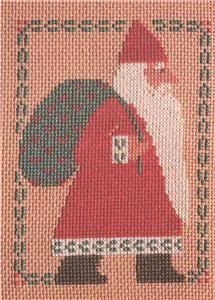 Got some border done.
Start #11
Dimensions Gold Petite 'The Ugly Duckling'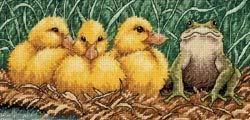 I only spent about half an hour on this today. I had to work and now Fred is screaming my name. Four starts left to go! Tomorrow is Sunday and I've decided to work on 'God Bless America' on Sundays. I'm doing that one color by color, and I think I'll work on the lightest shade of blue next, just for the contrast. I've only finished the lightest shade of red so far. It's the project with the eagle and the flag.