Here is my start for Day Seven:
Cardinal Song, a HAED QS by Sara Butcher
I got a small bit of one feather done. This one is going on my rotation with Fred as soon as all my Crazy January starts are done.
Also,
Witch Stitch & Bits
is having a sale! 20% off their already really low prices :D It's only for another day or so, though. I went ahead and got three more off my wishlist, and the total for all three was less than $6. The charts I've already gotten look pretty good, so I think these will turn out well.
Sea of Love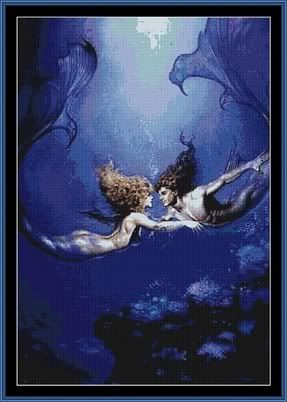 The blue at top is a bit pixellated but I think I can smooth it.
Sioux Cheif
I have a piece of mottled brown evenweave I can stitch him on and not have to do all the background! Yay!
and Wolf of the Trees
which is just wickedly cool.
So three more for my bucket list. And now my #8 start is calling me! I'll be back soon!