So I'm really, really late posting again.
It's been since last year! (wow, I bet lots of people have used that joke...)
Anyway, I have a tolerably good few excuses. I've had to work a lot, and I've had what I thought was a horrible, horrible cold but that the Dr informs me is walking pneumonia Yick. I used to get that all the time in the winter, but it's been awhile and I had forgotten just how icky it is.
Anyway - Eagle!
Due to sleeping most of my spare time away, he's not done. But he is very, very close!
Here's the last four colors: Dark Red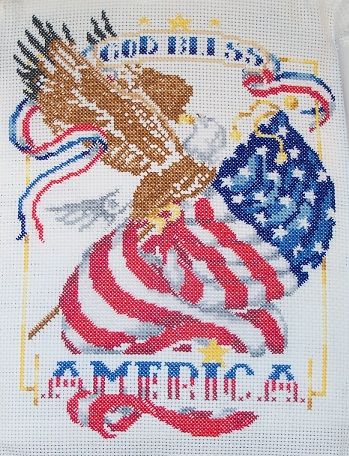 Dark Cocoa Brown (I think that's what it was called)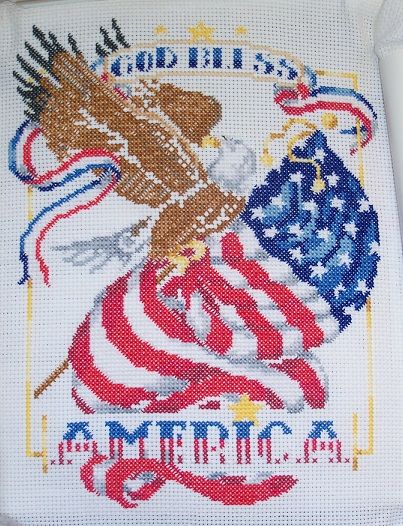 And I flubbed at the end and apparently didn't take a pic with just Very Dark Red added, so here is Very Dark Red and Very Dark Brown to finish all the cross stitching off! This pic was taken on December 31st, to show how far behind I am on posting XD
And if you think that pic looks prettier - yes, it does. It's with my very brand new wonderful (so far) camera :D Yay for Christmas prezzies! I haven't gotten the focus perfected but the colors are MUCH less washed out.
Only the Backstitching is left and I'm about halfway done. (There is a LOT! All those feathers!) I hope to finish up tomorrow or the day after. So there will be another post soon! I also have some new stitching starts and one wee finish to show you guys.