My sis-in-law had fun going through my afghan books when she came in for the holidays, and as a result some of my projects are being changed. I haven't updated the Afghan page yet, but here's the changes:
Her afghan is going from this: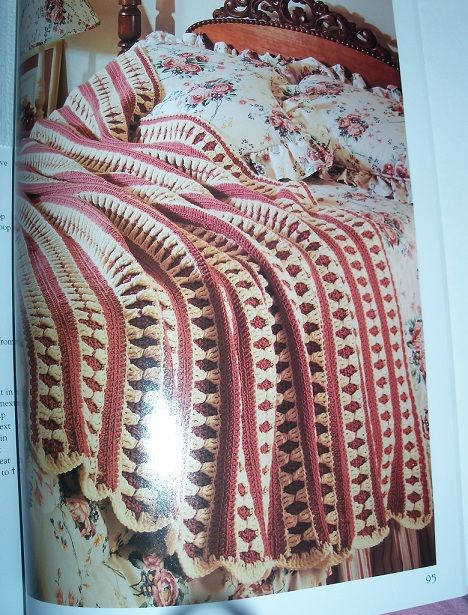 To this:
Only in a pretty tan color - which happens to be the same color I'm using in my mum's never-ending afghan, so I borrowed a skein, and I've gotten one of the seven strips done, and another started. There are 17 diamonds per strip, then they are sewn together and an edging done all 'round.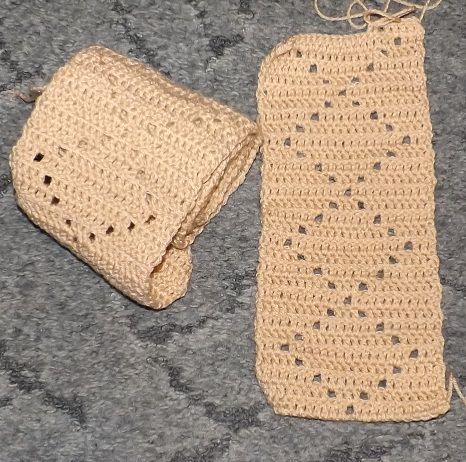 She said my oldest nephew would love this one:
But would like this one even better, because it looks like Lego blocks.
It really does, too, I think. The colors will be the same.
And I chose, myself, to change my unborn nephews afghan from this: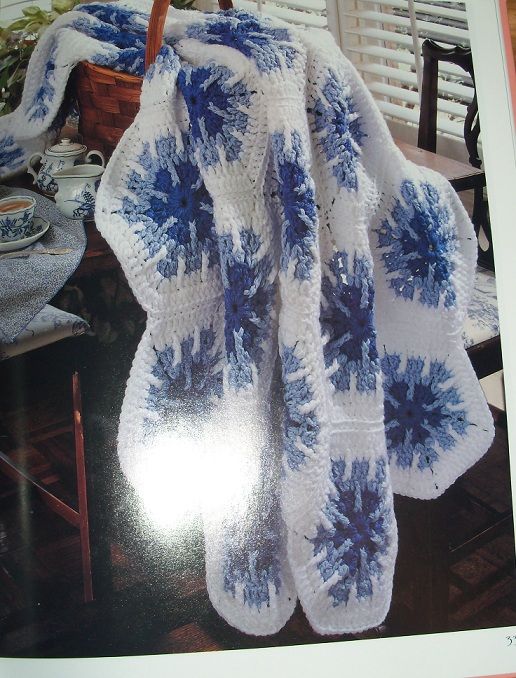 To one of sewn-together large-size granny squares, all in greens with a few white ones added. Here's two made in the variegated that I'm using to select the other colors - there will be five of this color, five light green, five medium, and five white.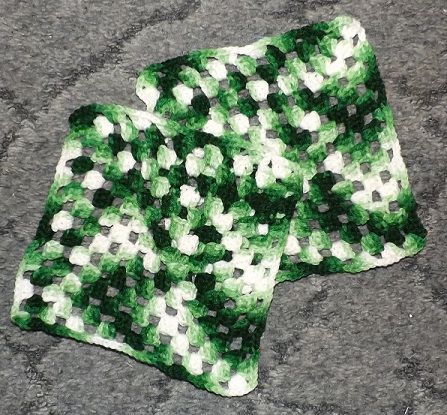 They will all be edged in dark green and I want to put a dark green border around them. I think it will make a cute afghan for when he's a toddler. I already made a yellow knitted one for when he's born - it's part of the reason I didn't get the other projects done. I didn't put pics because she sometimes reads my blog - and
THEN
I forgot to take a finished pic before she left. So I will have to bug her for one :D
I have ordered all the yarn for my Mum's afghan and most of what I need for my brother's - I got the notification that the package is at the post office so I'll pick it up tomorrow. I'm also going to be going and buying all they yarn for my Sis-in-law's afghan and the remainder that I need for my brother's and the green one, so I will take a pic of my yarn mountain and show you guys!
Oh, also I paid my oldest HAED layaway off, so these are officially mine:
Gluttony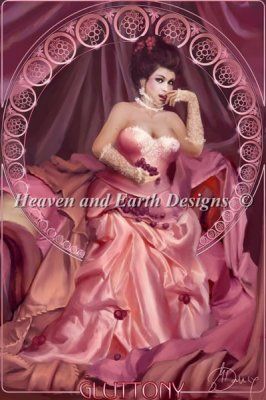 Transcendence (the large version, not the mini)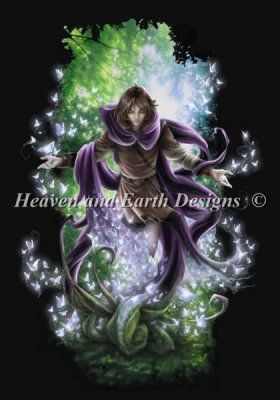 Map of Middle Earth - the gigantic version
and Masquerade of Shadows.