This is my pattern for the HAED BB Freebie SAL this year - QS Nostalgy by Marta Dahlig
I decided to stitch her 2 over 1 on 18ct, to give my eyes a break since Lovers, Cardinal Song, Guardian Angel and Snowing are all on 22ct or higher.
I got all my stuff together for a new start...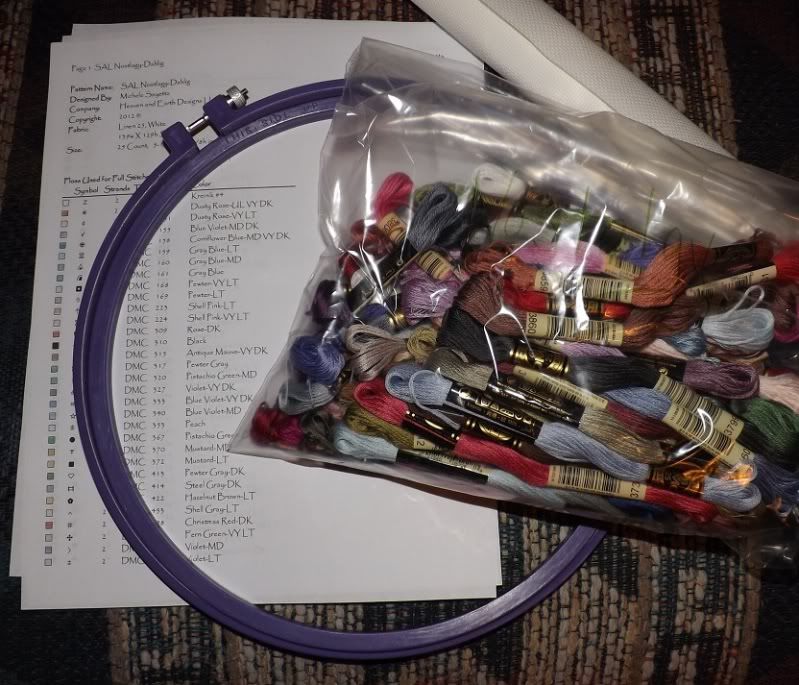 And got this far. Lol!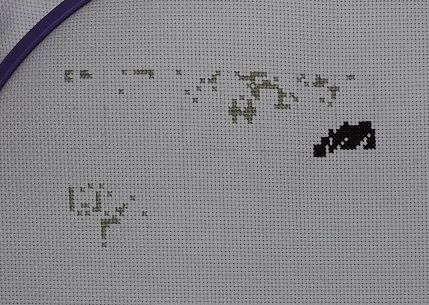 She'll be getting more love this week, though, and I'm switching her out with Frederick the Literate.
I got a little carried away during the HAED sales back at the end of October/beginning of November - when they were 45% and 50% off? So I have several layaways due in the next few weeks. All my spare $$$ will be going for them, as I didn't even think about their dates being that close and I'm not disciplined enough to remember to make payments XD
Here's another paid off, though!
Two more of the Dahlig 'Deadly Sins':
Envy
Vanity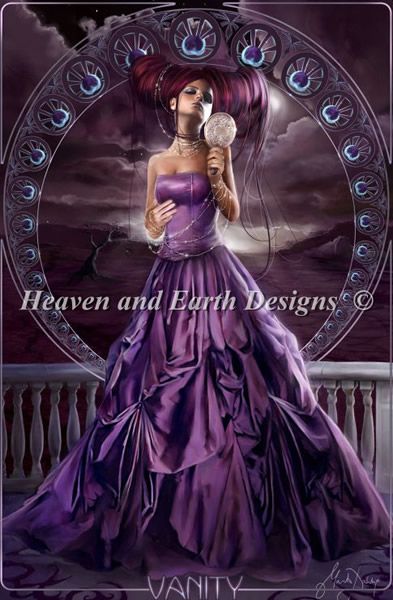 Only Avarice and Lust left to go - and they are in my next-to-be-paid layaway.
Two more for my Sessler Masquerade collection:
Masquerade: Woodsong
Masquerade: Wild Rose
Asian Fantasy 3
I just finished kitting up
Yarr
, and this lovely lady is the next one I'm going to kit up because
OH MY GOODNESS
I want to start her!!!
(I really want to start Yarr, too, but then - I really want to start most of the patterns I own!)
I know it's a lot of pictures but I wanted to show you all some more WSnB patterns in case there are some you decide you want - the site is closing on Thursday the 31st!
Manger, Did You Know?, Guard Tiger, Midnight Grave, Frozen, First Drink, Far and Away and Oriental Blue: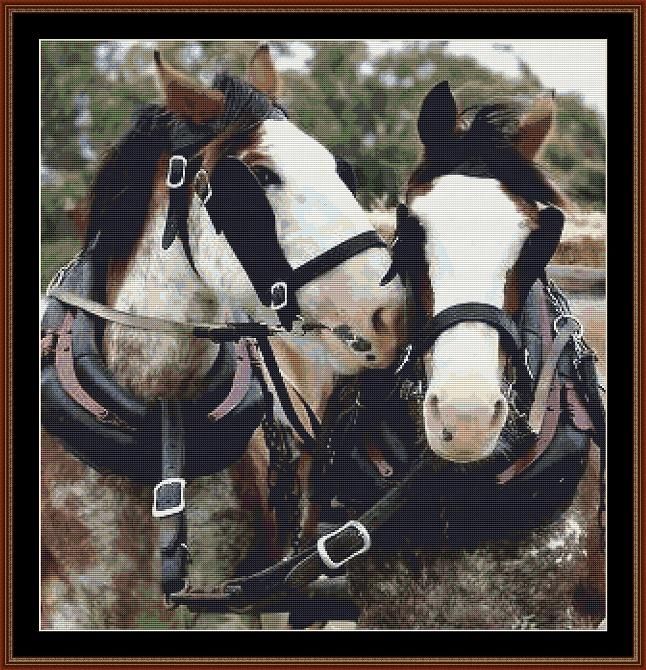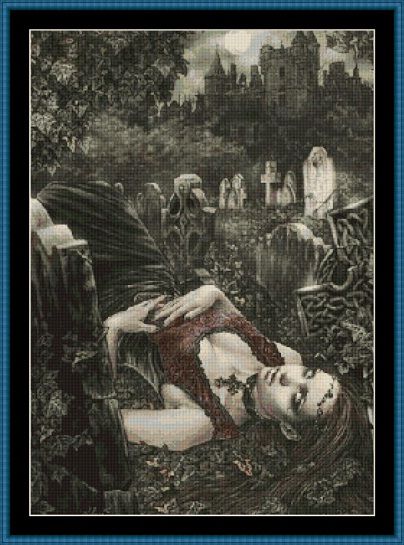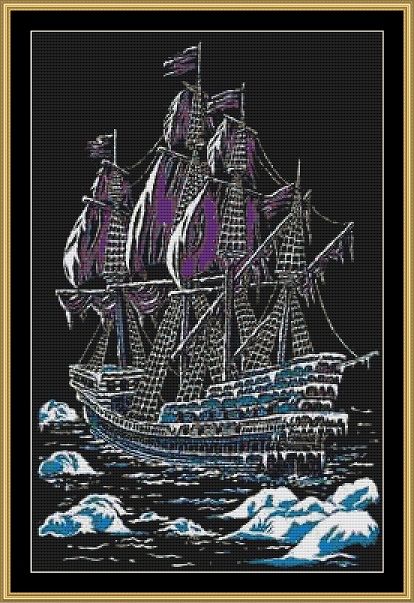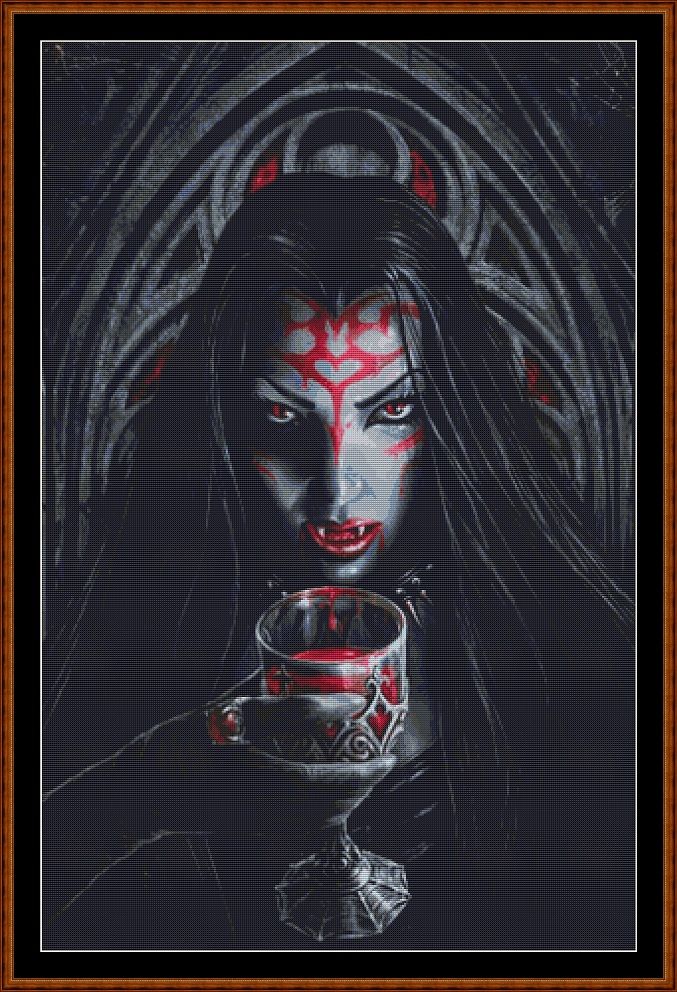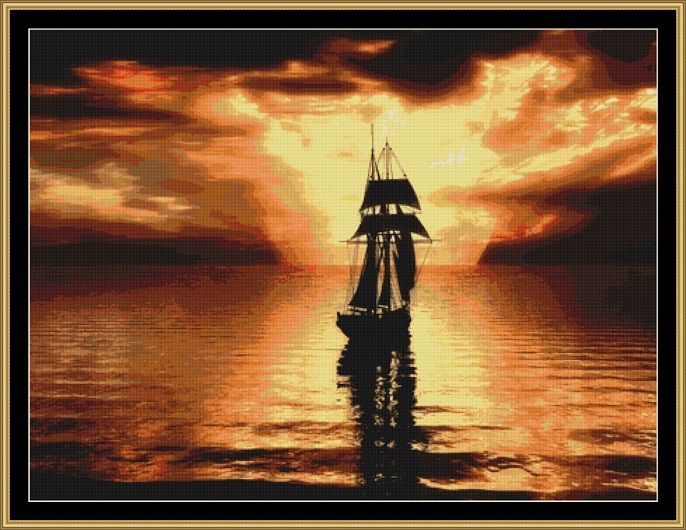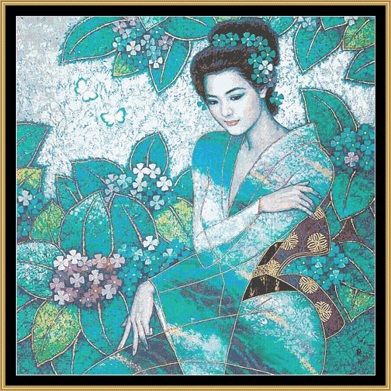 I am not buying
any more patterns
for the rest of the year after I finish off my layaways and my WSnB list! (That list is almost done, though - I have more to show but it's too much for one post!)
Do you believe me? 'Cause I'm not sure I do!