I got my Herrschner's yarn order in today, and also bought some yarn at WalMart while I was grocery shopping. So I piled all my yarn together just to look at it.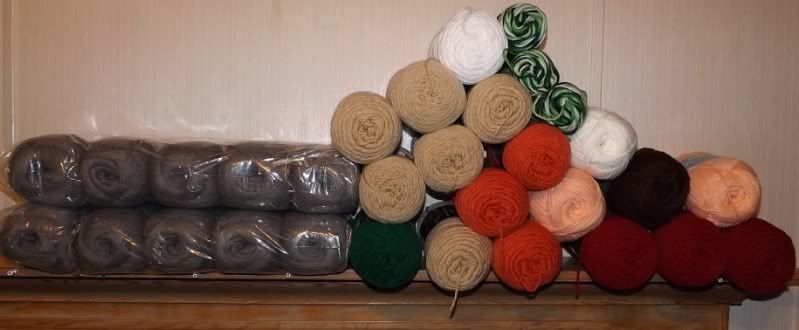 Isn't this yummy? This is yarn for my Mum's grey afghan, my Sis-in-Law's tan one, my brother's rust-peach-brown-white ripple, and some of what I need for the baby's afghan. I still have three afghans with no yarn, and my Brother-in-Law's has about half its yarn.
Also I'm still working on Witch Stitch and Bits! I cleaned all the change out of my purses and used it to buy my gas today, and used what would have been gas money for these:
In order - Stripes, Will You Join Us, Bonnie and Clyde, The Climber, Sweet Butterfly, and Enchanted Web.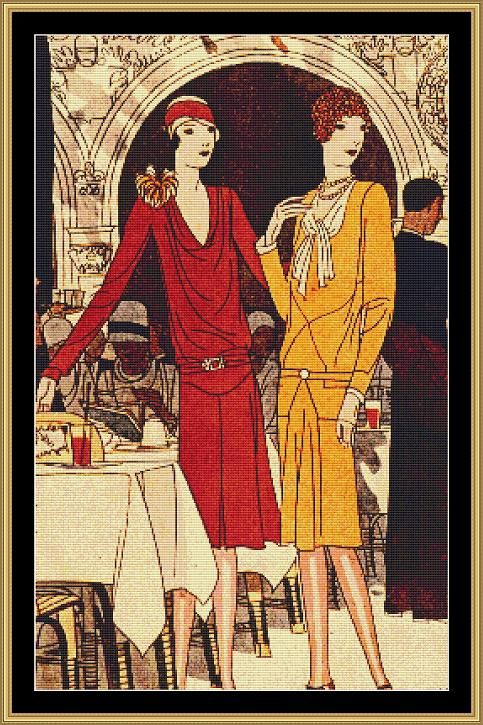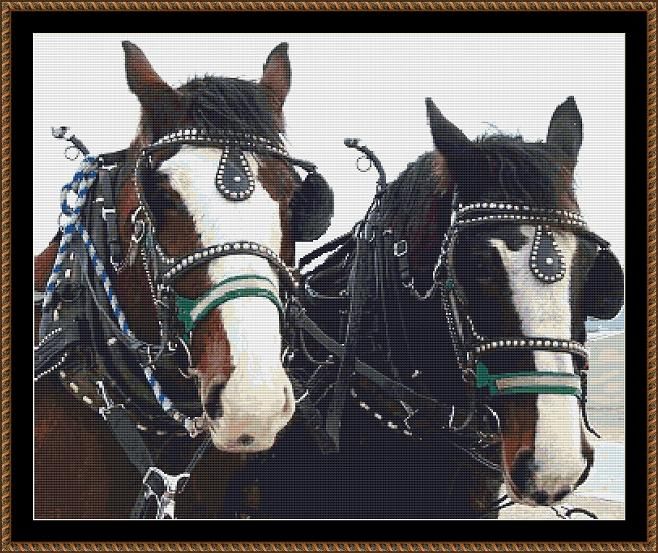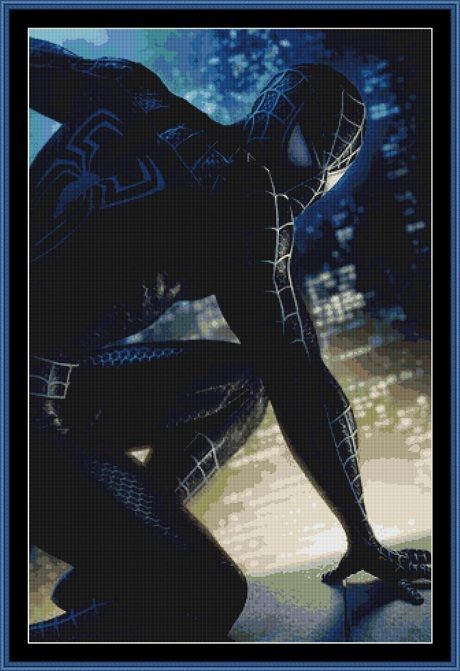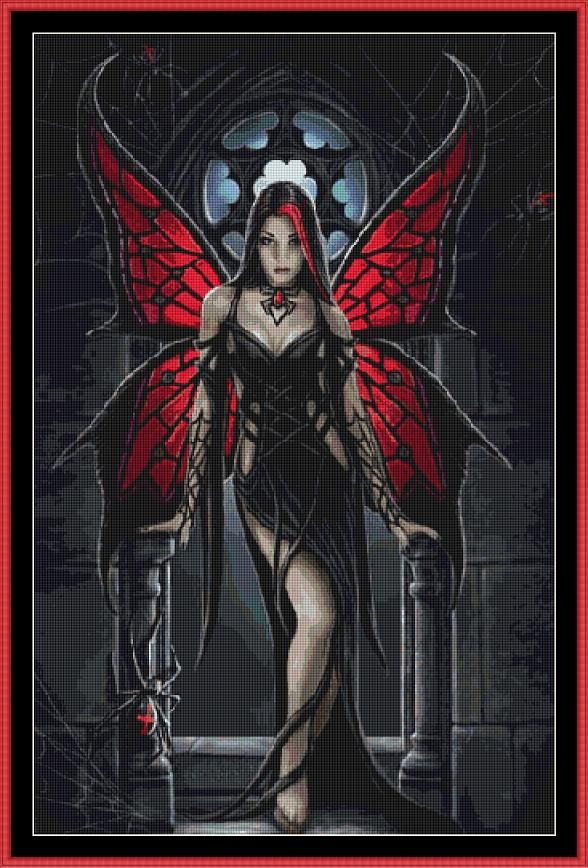 Still not done with my list! Can you say 'stash addiction'?