It's
Turtle Trot
time!
Allow me to apologize for the lousy pic - I nearly forgot what day it was so this was taken long after dark.
These are the Turtle Trot projects I've worked on since Feb. 13, except for Guardian Angel. He has a bit more, but I left him at my parents house.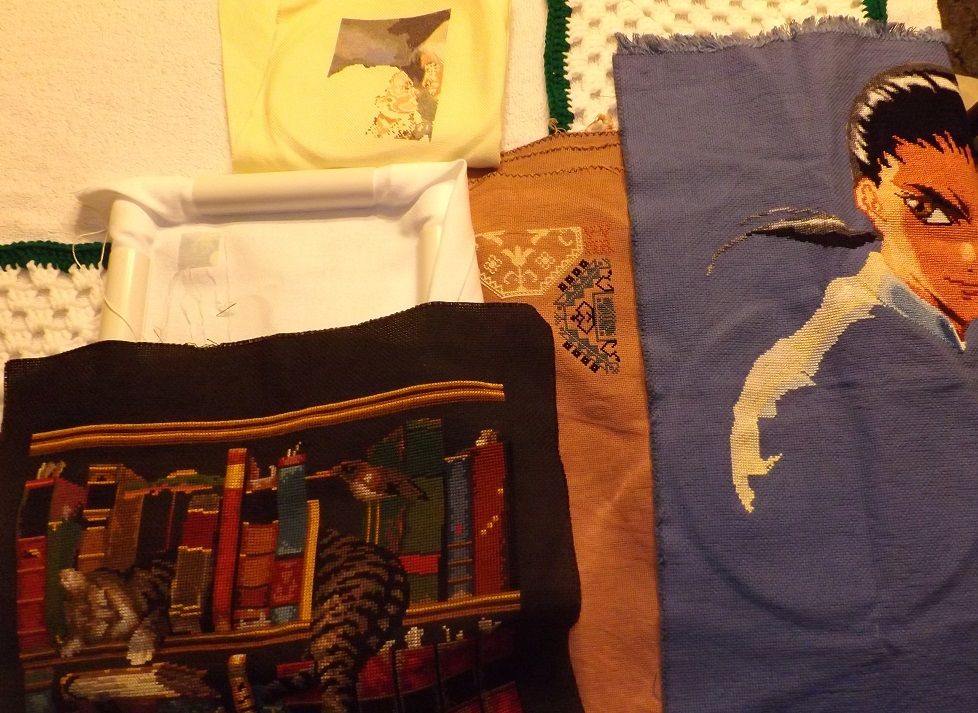 QS Lovers, Snowing (there's more stitching, I swear!), Mary Wigham, Wufei, and Frederick the Literate. I got both of my other Angel projects out, but so far they're just sitting there mocking me while I stare blankly at the computer screen. XD
IHSW
is this weekend - I'll be working on Lovers again. I already know I have to work Friday, Saturday and Sunday, so I'll prolly pick them up for some quality time tomorrow, if I gt my housework done. You wouldn't believe the stack of dishes in my kitchen, lol!
Another layaway-d HAED - Mermaid of the Deep
I have already stitched her as an SK - although she's on 18ct and so is much too big for a bookmark; I had her framed - but I've always liked the large version with the ebil!fish and I figured I'd go ahead. Now I'm just hoping her hair shows up well. I love the way it looks.