Day #11:
I started 'Bitter Flower'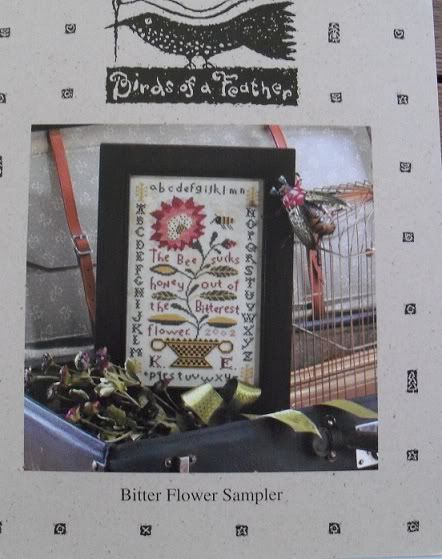 Here's my huge start:
I'm stitching it on a piece of linen that I tried dyeing a while ago. It came out kind of odd, but I like it for this project.
Day #12, I started my pattern 'Erestor' made with a computer program. This is the exported pattern pic:
And my start: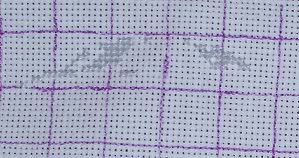 I'm trying out gridding with him - I've only ever tried it twice before and I liked it then.
Day #13 - Chibi Sheep! This kit has no actual name, just a code:
But the sheep are
adorable
! And Anime-Chibi-Style. I'm thinking of calling them 'Karate Sheep', actually - they look like they are doing little karate poses. It's hilarious. Here's my start: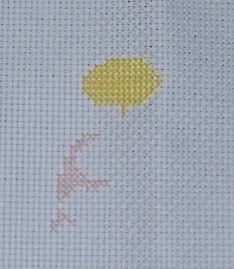 In my other challenge, I broke down and took Wufei out to work on him (it wasn't much of a breakdown, trust me) and I'm working my way down his arm to the bottom of the pattern. Once I reach the bottom, I'm taking a break from all the big chunks of color and rewarding myself by stitching his other eye.
I'm also working on Sprites and another Christmas Stocking - not far enough along for pics yet; I'll prolly wait until those are done.
Only two days of the Crazy January Challenge left! Two new starts! This has been lots of FUN!!!
~Tama