This is my second start for the Crazy Challenge!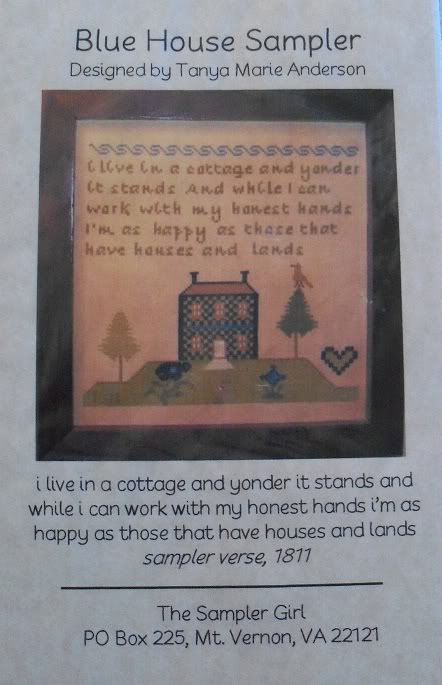 'Blue House Sampler' by The Sampler Girl
I didn't get very far. I have a cold. I hate my cold; anyone want it?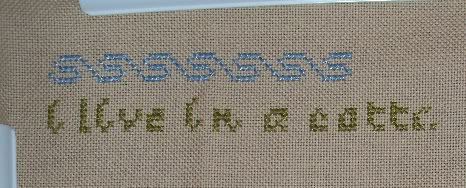 Apparently,
I
live in a cott. Appropriate, since I've spent most of the day in bed. The top border is charted differently than the pic - I didn't notice at first, but eh, it looks okay. I'm not taking it out to match the pic!
'Frederick the Literate' was my WIP project for today. He got a few stitches, not enough for a pic.
Tomorrow the start will be a little bitty Eeyore stitch that matches a set I started a long time ago, and the WIP will be my little 5x7 kit of dolphins that has been in progress for an extremely long time. I have to work, and I feel lousy, so I don't expect much progress. Hopefully, enough for at least one pic!
Until then - hope your New Year is fun so far!
~Tama