I
think
I've picked out the projects for my rotation, but they may get changed.
'Cause I do that sort of thing.
Anyhow, I picked two new starts and two WIPs, with one open slot for whatever I want.
1. God's Grace - since it was my first start this year.
2. Rapture - since it's an SAL
3. Frederick the Literate - since it's also in a sort-of SAL
here
4. Chang Wufei - since I really want him done this year
5. Open for now but I'm thinking maybe Erestor?
And I'll be taking Sprites & Christmas Stockings to work with me. I finished up
Cid
today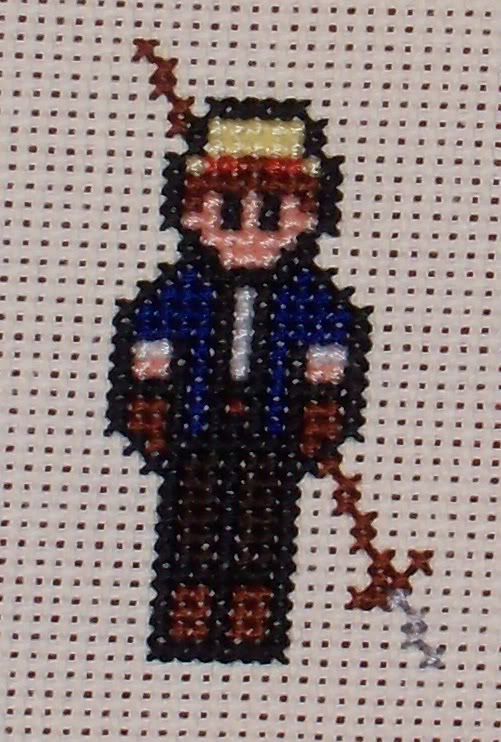 so I'll be working on my next Christmas Stocking tomorrow. As soon as it's done, I'm starting a Sprite of
Wufei
.
I worked on 'God's Grace' today, and got this far: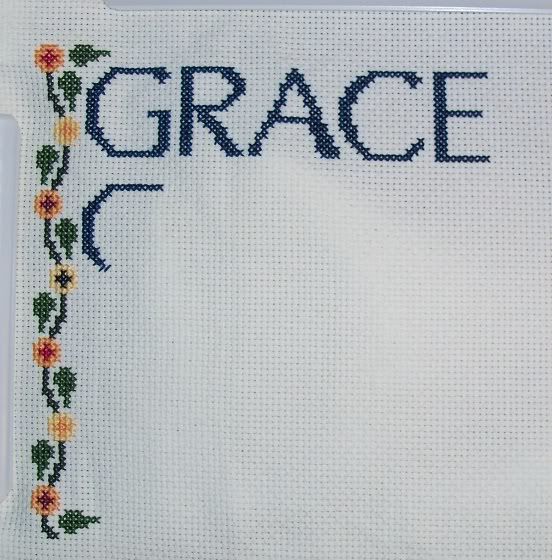 It's not a complicated pattern, so it should be done fairly quickly, despite the large amount of backstitching in it - everything is backstitched. I may leave it off the letters as I kind of like them as they are, but I haven't decided yet.
Post again in a few days! I'm having a blast reading everyone's blogs - these challenges have really added to my 'blogs I follow' in Google Reader. I've got a lot of reading to do now that the craziest bit of the challenge is over!
~Tama