Hullo, all!
Here is my start for today - my Mum drew my Christmas Stockings kit!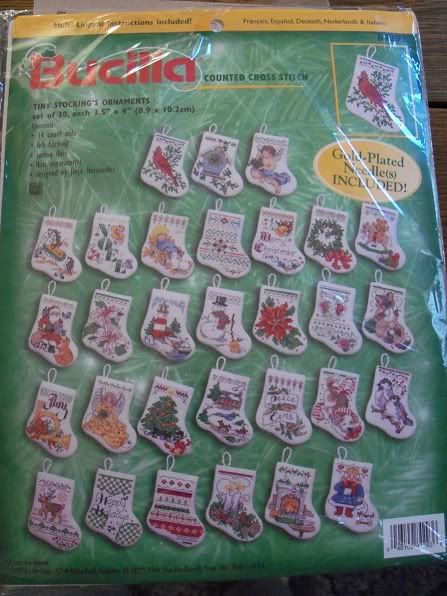 There are 30 of them - I'd like to say I want all of them done by December, but I'll settle for half. Half would be excellent.
Here's the first one I'm working on - once again I got home late, and tired, and blah - I wanted to finish the white squares but I made a mistake on the toe and I'm going to have to pull three squares out. Making a mistake on a pattern this simple is a pretty sure sign I need to go to bed, you think? I'm taking this to work with me tomorrow, so tomorrow evening I may have my first finish of 2011! Cross your fingers for me?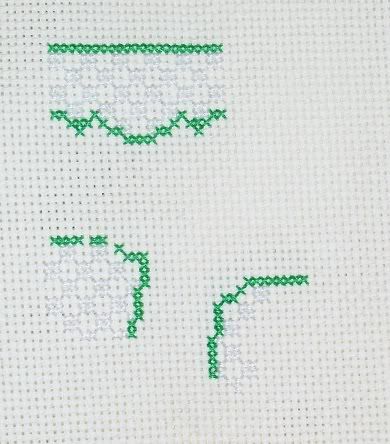 This stocking was the first one I saw when I opened the pattern pages, so it got chosen to be stitched. It's the second from the left in the bottom row.
I didn't get out a new WIP today, either. I decided to work on Frederick a little more. Another book is coming along nicely and I'm also slowly adding to the bottom bookshelf line. I'll have a pic soon!
I got stash!
HAED
was having their annual 30% off sale, so although I don't need more HAED's, I decided to get these two while they were cheap :D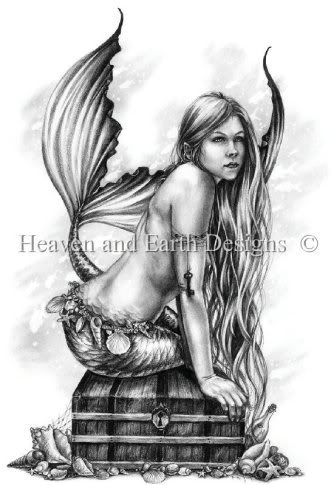 Selena Fenech's 'Treasures'
and Christensen's 'Ten Lepers'. I adore that last Leper (never thought I'd type that!) and I couldn't resist him. He has such a gorgeously perfect look on his face - it matches the story beautifully. I was surprised by how few pages this pattern has - I hope the detail shows up.
And this is for Lyssa - who loves dolphins (me too!) - 'Dolphin Play' has a big-brother kit; this is 'Dolphin's Domain'. It's pretty much the same pic, with more detail and
much
bigger! Both kits are no longer made, I think - I got both of mine on eBay for ridiculously low prices. I haven't started this one yet but I think I will next year. Too many WIPs for this year!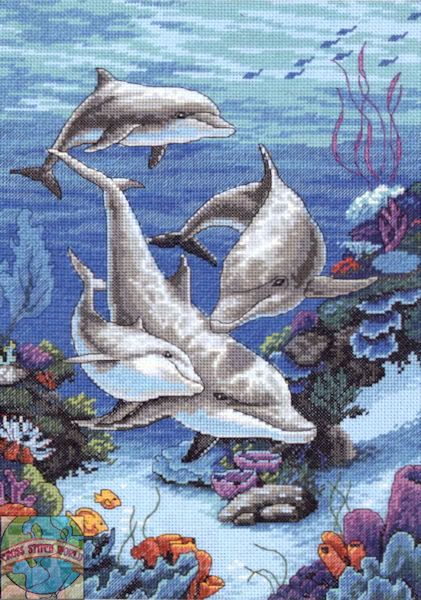 Hope you are all having a lovely New Year!
~Tama
PS - I forgot to link to the TUSAL blog/exclamation yesterday. Go
here
. You can still sign up.