Here's my teeny-tiny bit of Yarr, from yesterday. I got about 300 stitches done, though it certainly doesn't look it! So
tiny!
Also, there are five shades of blue and grey in it!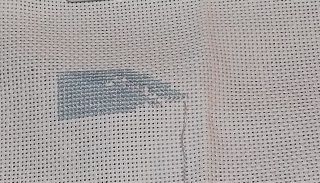 Here's my project that I'm starting today - I found two of this brand-name of kits at a flea market last year. There was no date that I could find, but they were old enough that the needle had rusted to the fabric. I'll show you however much I get done of it tomorrow, and the other kit I will start this month, too.
It makes me sing the Beatles song 'All You Need is Love' whenever I see it! Also, the actual floss colors are very bright, bubble-gum style colors which makes me think it's probably an early-80's kit.
I got a $10 gift card from another friend, and I spent it at
Witchykitt Designs
, cleaning off the last of my wishlist. The lady who owns it says she'll be putting new designs up at the end of January - but for now, I have all the charts I want from it because there was also a 50% off coupon! Here's a few:
'Keeper of Time'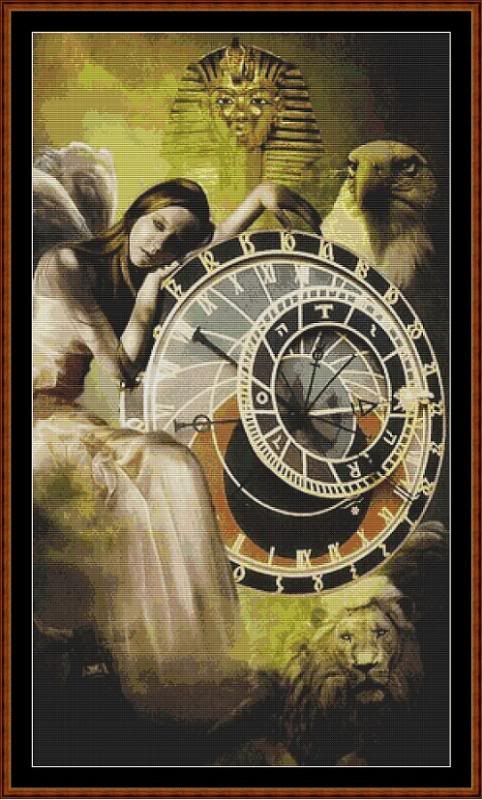 'Early Death'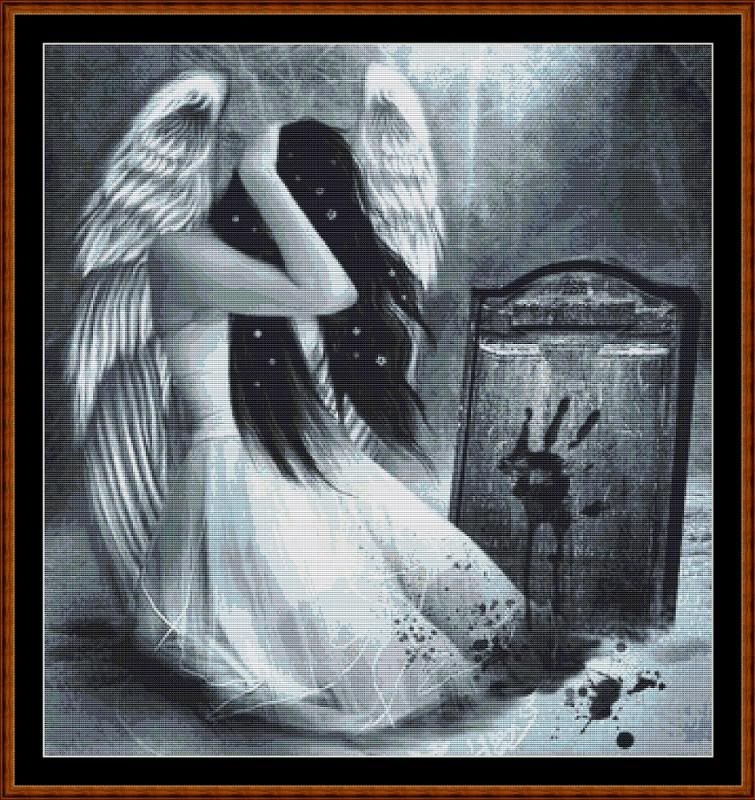 'Fairy Pixie'
'Resting'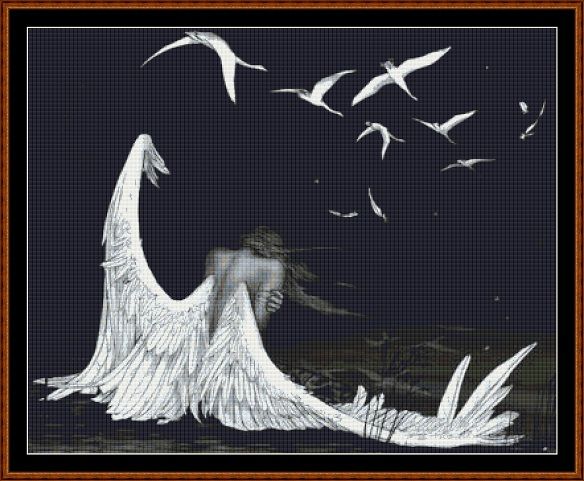 and 'Paradise Bird'
I got all of these and four more and ended up with a couple pennies on my card. So that was a fun day! I'll show you guys the four others later; they kind of go together.