Happy New Year!
Sorry I haven't posted in a while but my whole family has been sick! One after the other - even the baby got sick and my brother had to go home to his pediatrician after only being in a day and a half :C
I finished five of my eight afghans and I'm almost done with two more. The last is halfway done and I will show you those soon!
I always have a new start on New Year's Day and this year it is Yarr!
His pic:
His materials:
No progress pic yet as I have only barely started him but I will show whatever I have tomorrow.
I'm not 100% sure if I'm doing Crazy January as it should be done but I am going to start some sort of project - cross stitch, crochet, puzzle, organizing -
something
- every day this month and pester you all with posts!
For Christmas gifts, my sister got me two HAEDs - classical paintings instead of my usual :D
'Meeting on the Turret Stairs'
and 'King Cophetua and the Beggar Maid'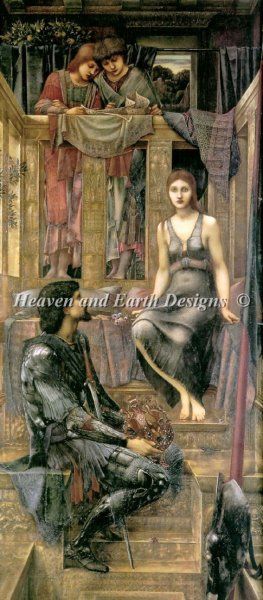 and a friend in the writing community (I like to write short stories) got me this off my HAED wishlist:
'I Hear Silence' by Adele Sessler