Project #23 - the fifth puzzle!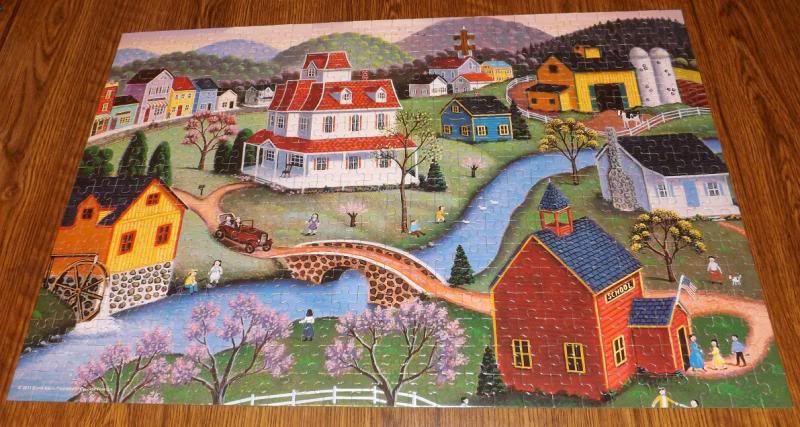 One piece missing
but
my Mum worked this one first and says there were no pieces missing so she's searching her house for it! Hopefully it turns up. Although she was a little iffy if this one or the next one is the one she worked on, lol!
Project #24 - A Whole Lotta Latte
I got the rest of the light pink done and almost all the dark pink on this cup and saucer. Started the border, too. My Mum was going through a box of greeting cards looking for a birthday card for her sister-in-law, and she found this - I was at her house working on Latte when she did! It boggles the mind, haha!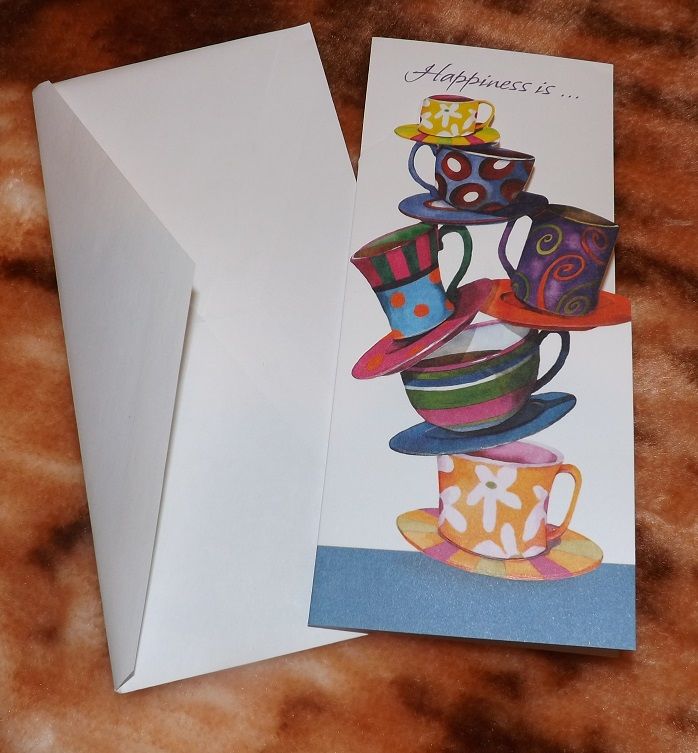 Project #25 - this one is crochet! I bought this 1973 pattern book on etsy: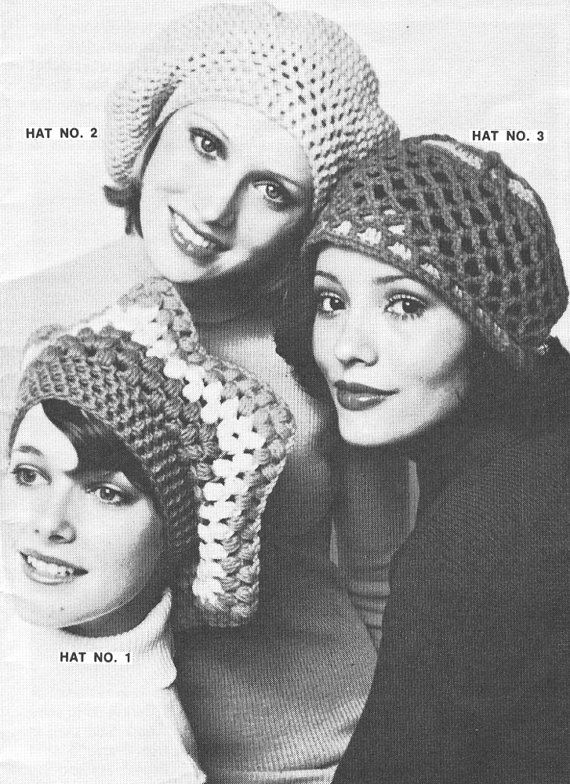 These are just some of the pictures - there are 36 hats in it! and I've decided to try and crochet them all (even though some have knitted bits and my knitting skills are
bad
) I think these old patterns are awesome, even if they are also occasionally weird! I started with #1, the funny star-shaped one in the larger picture. I don't know if I will ever get the nerve to wear it, but I'm making it in colors I like, just in case! Otherwise it will go on etsy for someone who is more adventurous than me!
The original colors listed are taupe, yellow, and tangerine - very 70's, indeed! I'm making it in dark brown, cream, and light brown and I got this far yesterday: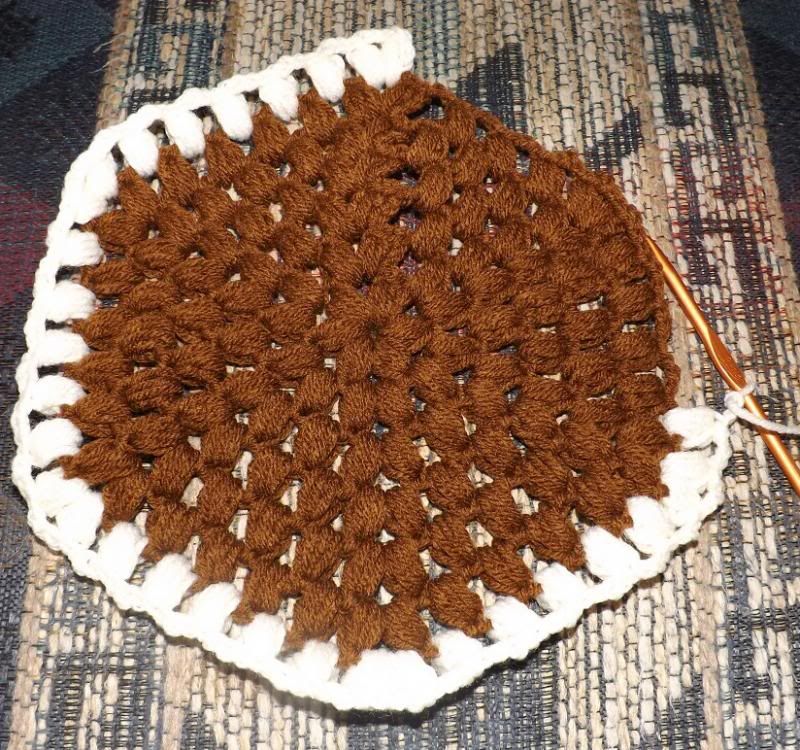 So now I just need to get something out for today! Maybe I'll work on an afghan.