I'm behind! Again!
Project #19 - the fourth puzzle:
It was missing two pieces.
Project #20 - Mary Wigham: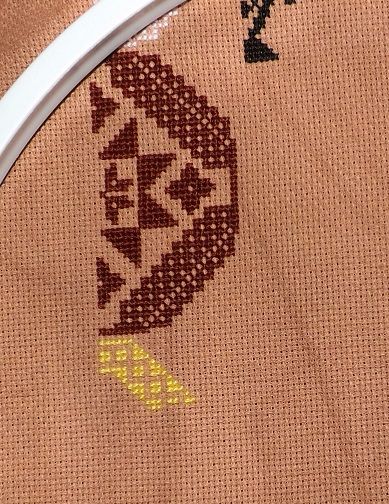 I started the next motif. This is the last one down the side, I will be almost to the bottom! The next one that goes across the bottom has its tip on the side, if that makes sense! So when this motif is done, I will be within 1 1/2 inches of the bottom. Or thereabouts.
Project #21 - Angel of Grace:
I got a little more of the two long, curling ribbons done. There's one on her skirt and one coming from her other side.
Project #22 - Rooster Welcome - a new start!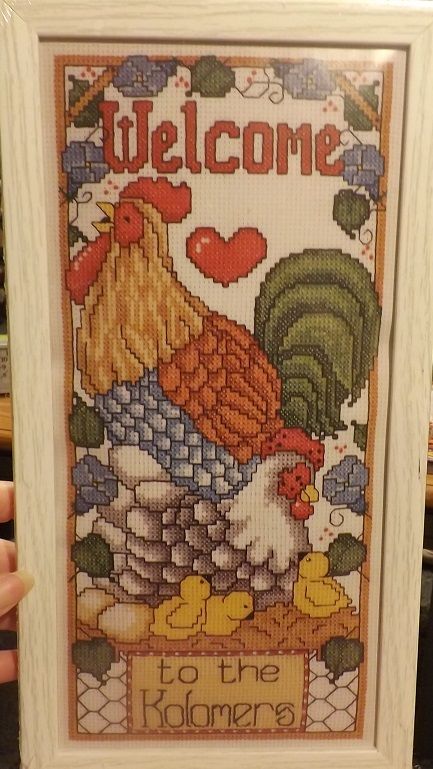 This is an older kit by Design Works and it took
forever
to sort out the colors - they were just by name with no hint of how many strands like the newer kits have, and some of them were almost identical (like the three shades of grey) Then once I got them sorted, I discovered that the three shades of gold, which make up a lot (the border, the sign, the eggs, and the head & neck of the rooster), have the wrong symbols on the chart. The pale gold has the symbol for what is regular gold in the picture, the dark gold has the pale gold symbol, and the regular gold has the dark gold symbol - in case someone has this in their stash! The rest of the symbols looked fairly correct; I didn't check them all that well because I was
so very sleepy
by the time I figured out what was wrong. So this is all that got done!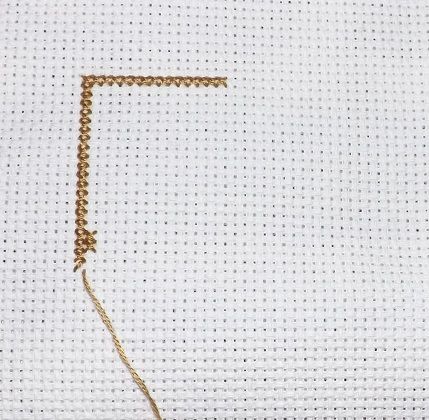 Back soon with the rest of my projects - now I am only 3 behind to show you!