I probably won't post again until after IHSW but here are the next two I've worked on this month!
#14 - Started 'The Cold Snowman' by Bent Creek. Didn't get very far yet!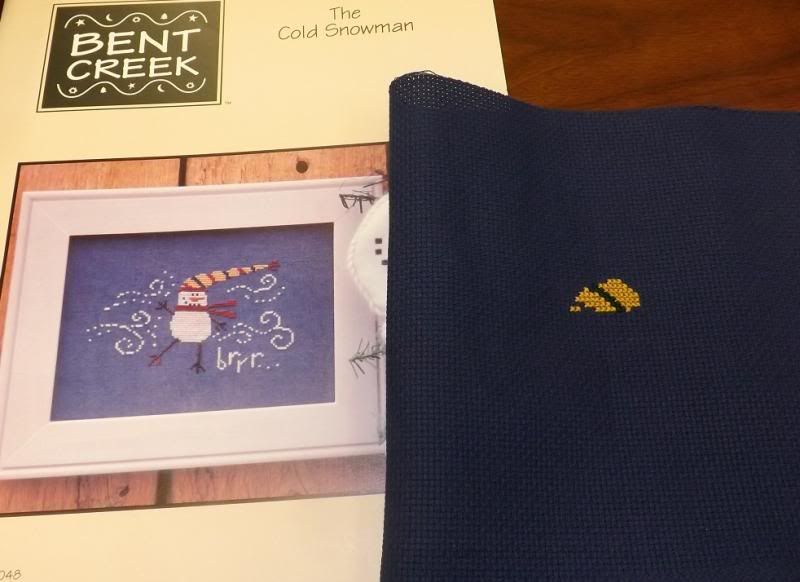 #15 - Got out my WIP, Chang Wu Fei. I took a close up for the before pic, of the area I plan to work on: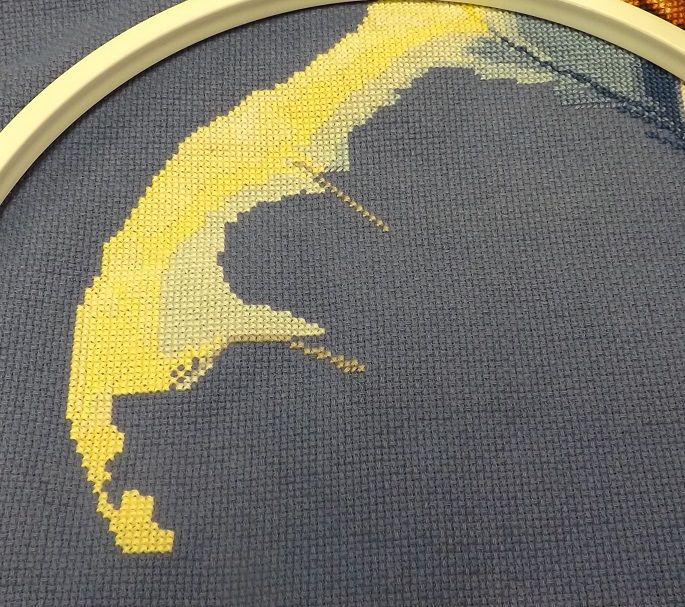 and the first day I got this much done. The colors in the second picture are much more accurate! My goal on him before the February Turtle Trot is to get the next big chunk of 775 on this page done, and maybe more of the stitches around it.