Here's what my doggie looked like as of yesterday - she has front legs! Although, the white paws
are not easy to see...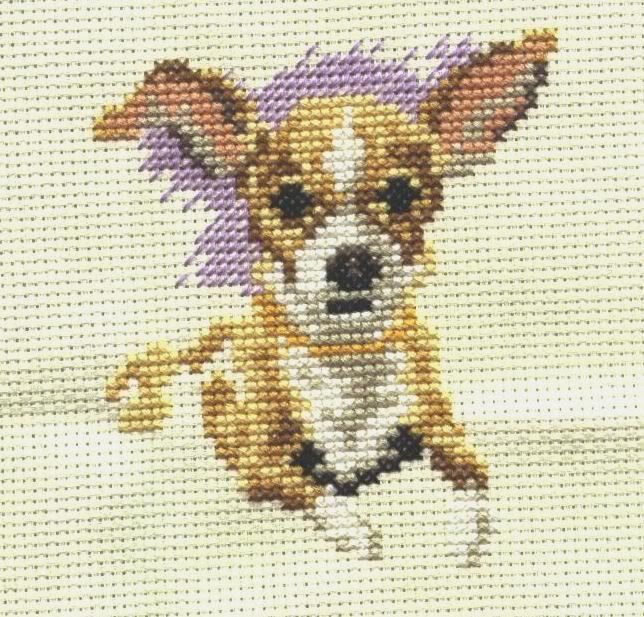 And here's Nautical with a bit more stitching - also with white that is difficult to see. The sail I've stitched on the boat just doesn't show up on
my camera... if you click the picture, you
might
be able to see it.
And then there's my finish - it's a freebie from Mosey 'n Me called 'Bad Hare Day'. I scanned it and took a picture, and neither one does it justice. It's absolute adorable IRL!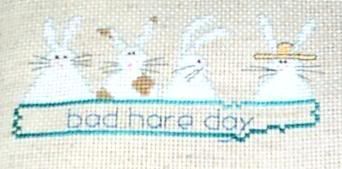 I used Rustico fabric because I didn't have any blue, and I thought they'd be cute on it. The chubby bunny on the left is my favorite!