I almost went with D is for Dolphin, because I have only one kit and one finish and one WIP - but, I'm trying to think outside the box with these, so despite the fact that I once more have waaaaay too many things to show, Drinking it is!
By which I mean Coffee and Tea, because I don't actually drink alcohol XD
First up - stash? Yes, stash!
I love this sampler from Cross Country Stitching magazine. I have the fabric, but I haven't bought the floss yet. Still counts as stash to me, lol!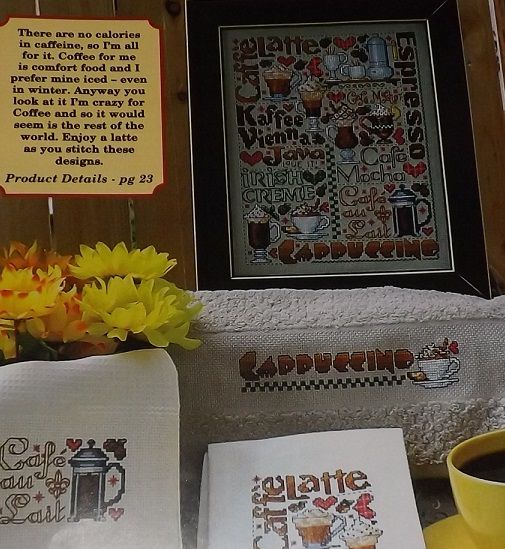 Then I have these - a full kit called Coffee Break, a pattern-and-thread-leftovers kit that was given to me called Tea Dictionary, and a full kit called Coffee and Tea. My sibling and I have a someday-dream of having a little coffee, tea and sweet things shop, and we are both slowly collecting a few things for it. It keeps the dream alive. And of course, I collect mostly stitching stuff! and some pretty teapots.
Finally, two WIPs! This first is Janlynn's Smell the Coffee - started long enough ago that I should really call it a UFO, but I refuse. It's totally a WIP. Just a really, really neglected one!
And Dimension's A Whole Lotta Latte, which was my birthday start about a week and a half ago. I only worked on it for a little bit, but a start is a start is a start!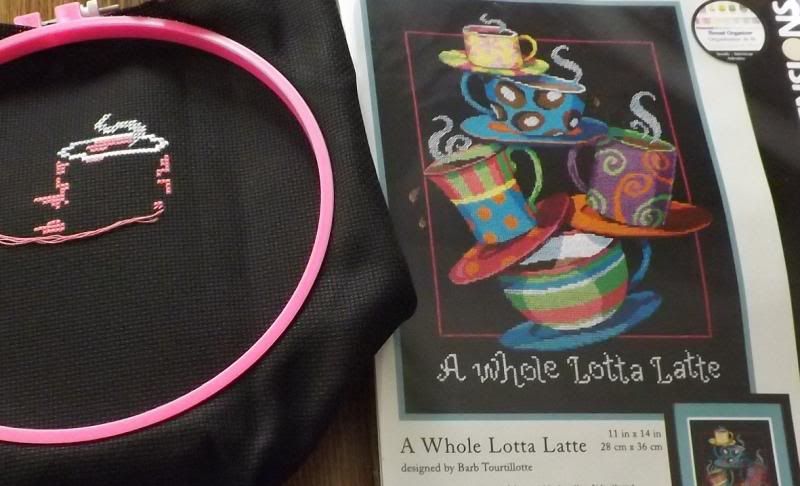 Tomorrow is letter E! It was a tough one, but I chose something at last!
Oh, if anyone happens to be interested in specialty tea and coffee blends, my sibling sells ours
here
.