I
adore
horses. I never outgrew it like some little girls. Possibly because we had horses when I was young, and I was utterly fascinated by them. I'll try to find some pictures next time I notice my Mum's albums out!
Two WIPs at the moment - I'm not going to count the Carousel Horse kit. It's not a 'real' horse :D
Dimensions 'The Wave'. Restarted about three times and this is where I ended up, really frustrated because I was a relatively new stitcher and my teacher had not explained half cross stitch. I did a few needle-fulls a little while ago and don't know what the problem was, lol!
As it shall someday be:
And beautiful 'Spartacus', who I bought as a CG pattern on eBay, and the seller doesn't exist any more, so I don't know how to tell anyone to buy him, sorry!
As he shall be: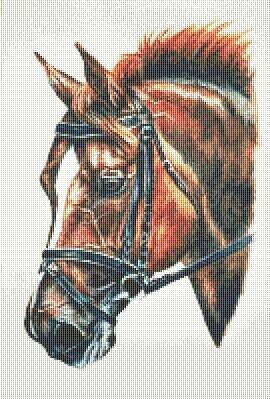 As he is:
Some kits; 'Sweethearts' a Forever Wild kit, and 'Spirit of the Horse':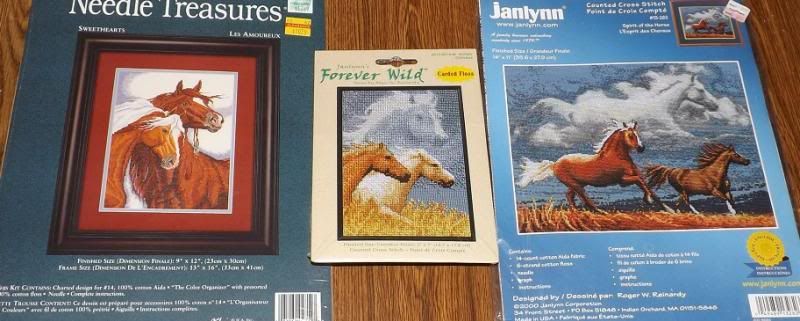 And a HAED pattern from a layaway that I don't think I've shown yet - Laurie Prindle's 'The Black':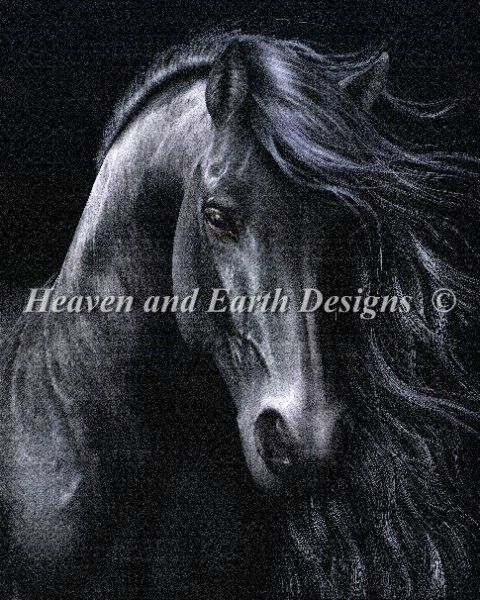 It looks quite grainy, but the pattern picture and the stitching preview are not like that. He will be so gorgeous someday, and uses very few colors compared to most HAEDs, especially since he's not really meant to be a black and white picture.