Know what my favorite, favorite, most favorite of all flowers are? Daffodils! But that wouldn't work for today!
Nostlagy has rose tattoos:
I haven't reached them yet, though. I don't think I have the pattern pages with the roses on them, either. She's my HAED BB SAL project, and you get one page of the pattern every few months. I'll be showing an updated WIP pic in May, so I'm not going to put one here.
I have a Dark Rose from Witch-Stitch-n-Bits: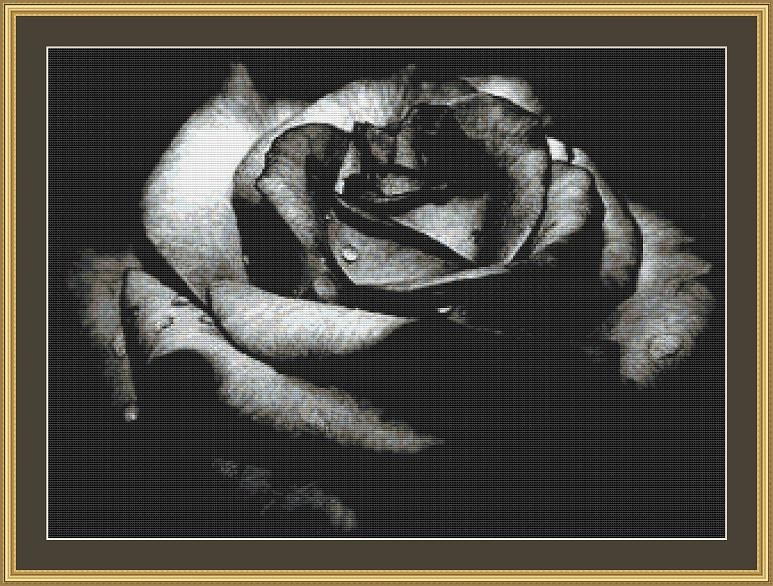 I don't know if WitchyKitt has this one yet or not.
And a dark girl with a rose - this is Lost, also from WitchyKitt:
I have Stone Roses kitted and ready to go:
I started Rose of Sharon, but she's on hold while I try to be artistic with the blue ruffles - I'm changing a lot of things on her. It's a long process for me.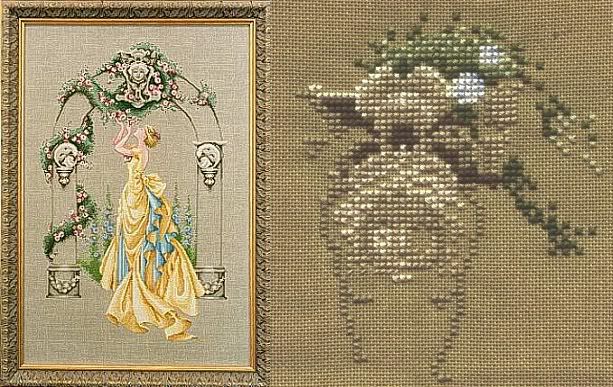 And there's a HAED you have seen before, Butterfly Rose Cross:
When I started thinking of letter R, I really couldn't remember a lot of Roses; I'm surprised to find them scattered all through my stitching.
There are roses on my second-oldest WIP of a carousel pony: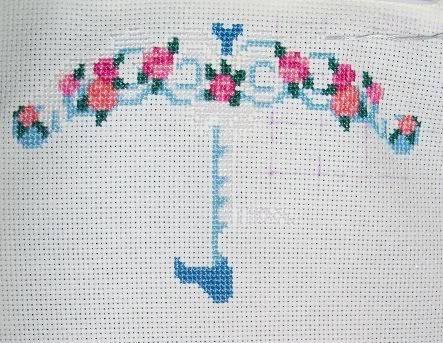 And roses on the little Daily Bread sampler that was my oldest WIP until I finally got around to finishing it - last year? Year before?
Roses on my lovely Ruby Glass picture: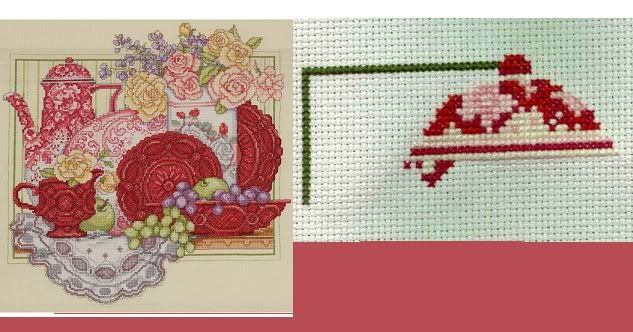 Lo, How a Rose that was a CJC start (a really sad one!)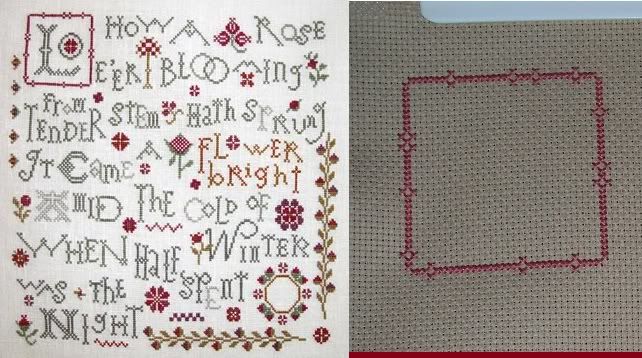 Roses on a wedding sampler: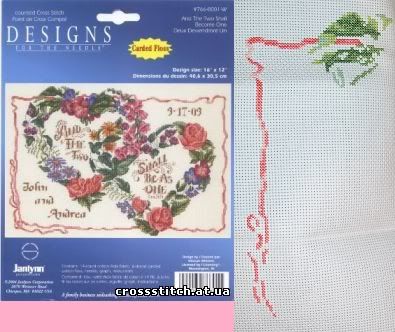 And there's roses on some things I've already shown, like Lost in You, and the blackwork Tudor Rose Garden, and Angel of Grace has tiny roses all around the bottom of her skirt. Big roses are in the corners of The Lord's Prayer, and small ones in the corners of the Anniversary gift. There are even more, little ones scattered all over, in finishes and stash and WIPs. This whole post was like a treasure hunt!
Daffodils are still totally my favorites, though.