Pink is not my favorite color. I liked it when I was little, but green is my favorite. Always and forever. Blue is a close second.
I still like pink on occasion, though - the brighter, the better! Here's a few projects with some pink in them. They are all WIPs. I don't think I've finished anything major with pink. I did stitch Mulberry House on pink fabric, but I'm not going to count that one!
Bunniez!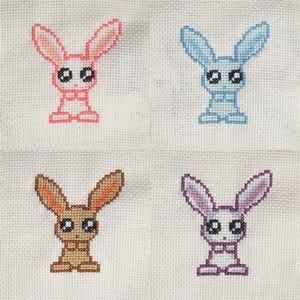 I only want to do three in a row, and this was the start of the pink one. It was a CJC start, and it's a shame I didn't keep going with it. This would be such a quick finish! It was a free chart, I think from
Hazel's Farm
.
Emy - she is also from Hazel's Farm. It was more the Siamese than the pink that made me want to stitch her. She was also a CJC start. That challenge was
horrible
for my WIP pile, especially since I didn't learn my lesson the first year and did it again last year. Lol!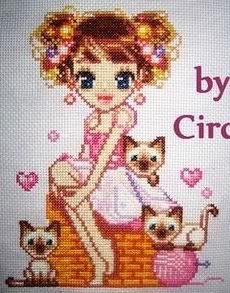 She says 'by Circe' because that's the model stitcher.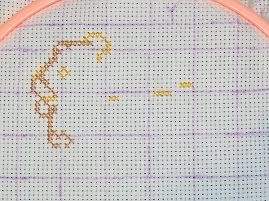 Bunny Baby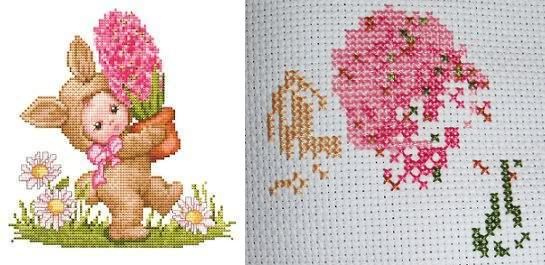 My EMS project, same designer as the Rooster Baby.
Snow Baby Girl, also by EMS. The boy has blue clothes.
And some stash! Pretty Pink Kimono by Witch-Stitch-n-Bits. I don't know if you can buy this one at WitchyKitt or not.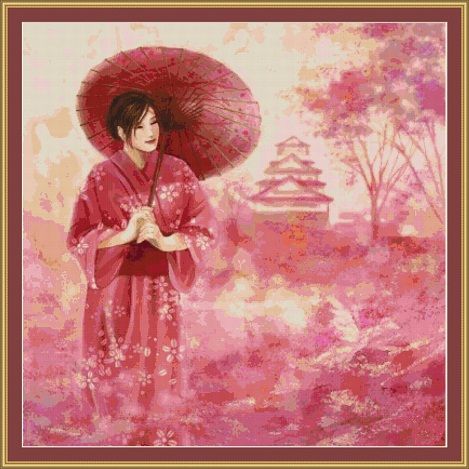 And
of course
Gluttony by HAED! One of Marta Dahlig's Seven Deadly Sins.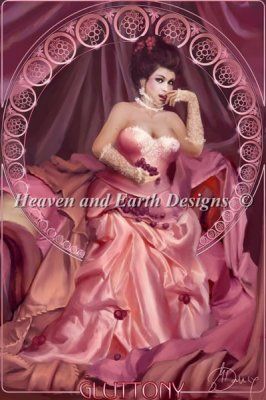 I really have no idea what tomorrow's topic will be!