Another day, another letter! This one took me a while - originality isn't easy with these and I didn't quite make it again. Eh, but this one was fun, just because of one little kit!
First though, here is two people in love - the first HAED I ever bought, and either the first or second I started (I will have to check) - Lost in You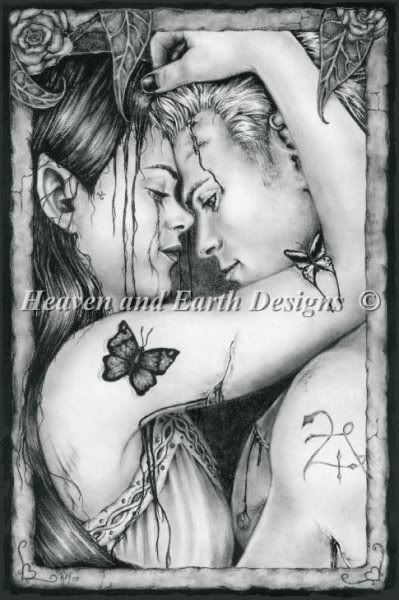 I only got a bit of the corner done, because I started the HAED StoryKeep version of Mermaid of the Deep and focused on that - this one got left by the wayside. I did finish the Mermaid, though!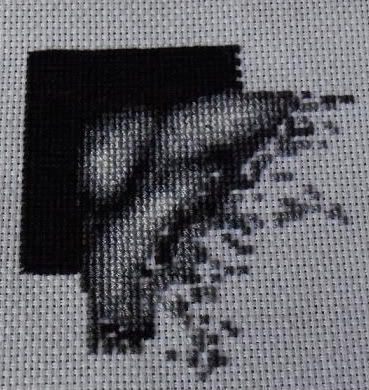 And then there is QS Lovers - last year's HAED SAL project and now the project I work on during the IHSW stitchalong (this weekend! yay!)
Last month I got them to this point:
And I'll leave you guys with the kit - I found this at a yard sale and I
had
to buy it, because I immediately started singing the Beatles 'All You Need is Love' and I still do, every time I see it!
Have a nice night - hope Monday is nice to you all!!!