And I thought I didn't have
too
many things for this one, but I was wrong!
I stitched this one, called Dolphin Play: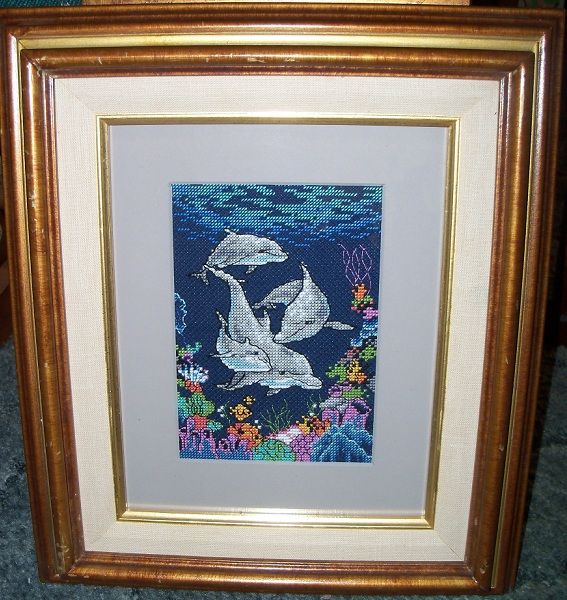 And I own the bigger version, too, unstarted (yet). It's called Dolphin's Domain.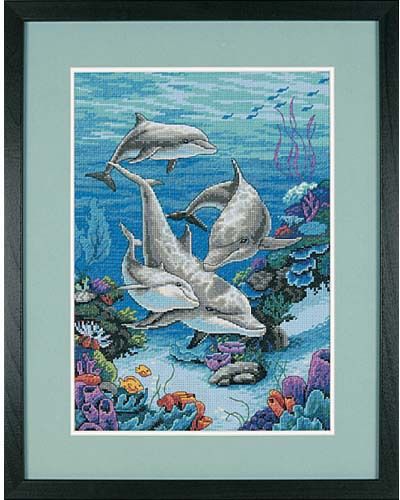 These are my other two dolphin projects - Moonlit Play: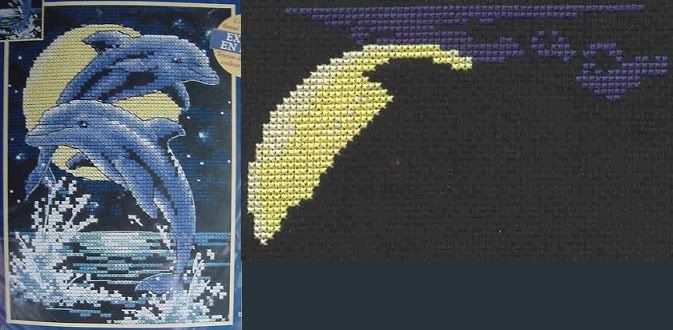 And this book, of which I have the biggest dolphin picture kitted up: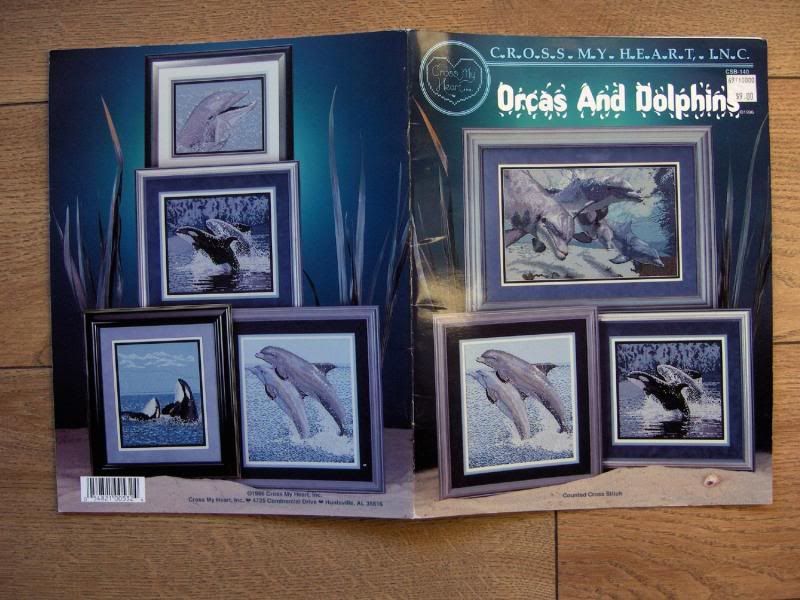 And I want to do one or two more. Orcas! I like orcas! That one dolphin picture was a bit difficult to kit, because it called for a weird fabric I had never heard of. I finally found it from a now out-of-business mail order company. I'm glad I hunted, though, because I've never seen another soft green-blue that matches. I'll pull it out and show it someday.
I stitched the SK version of HAED's 'Mermaid of the Deep' - only I stitched her on 18ct instead of 25ct so she is much bigger than a bookmark!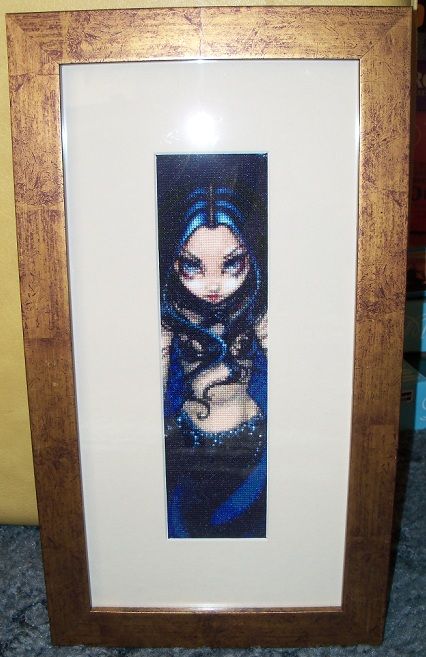 I also have this pretty kit started: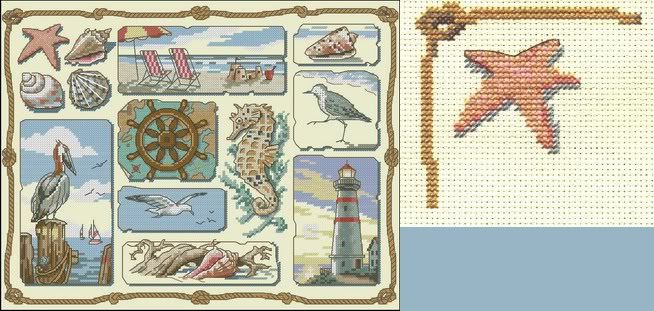 And here's a stitched lighthouse:
One in progress, sort of: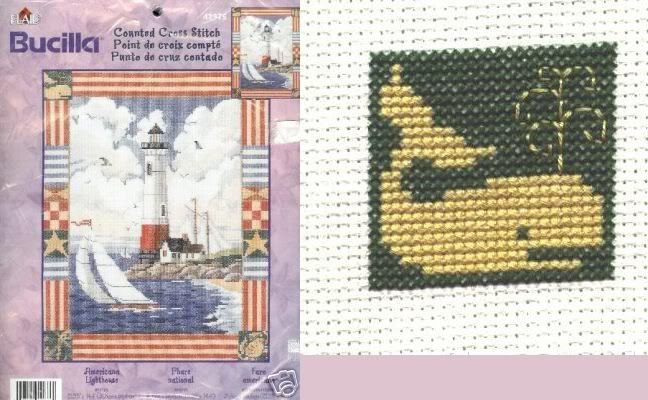 I've only stitched the little tan whale; I use it for my blog pic!
More Nautical things! I love boats, too! I haven't started any of these yet. The big ones are Witchykitt desgins. I've also got a
lot
of HAED mermaids because of the Hannah Lynn's a certain someone wants!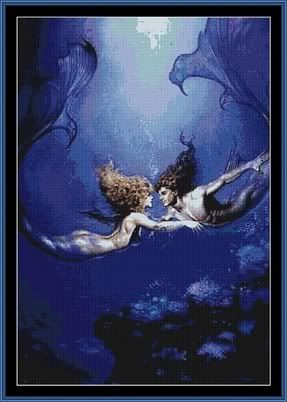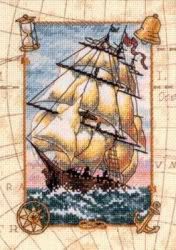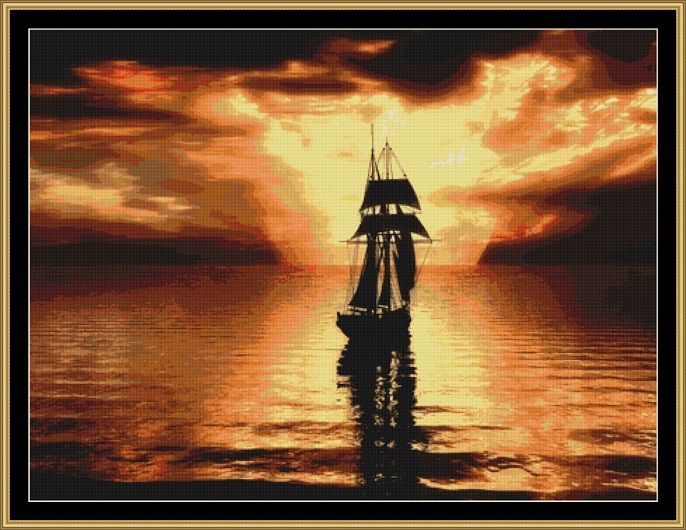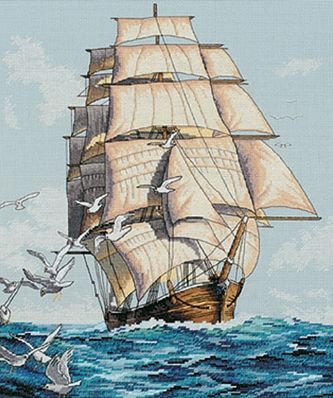 And lastly, an unframed finish - my Nautical Sampler. The flags are equal to the alphabet and the numbers 0-9.