Once again, not the easiest letter to find something for - and I may have stretched it juuuuuust a little!
Anyway - a finish!
'Garden Bunnies'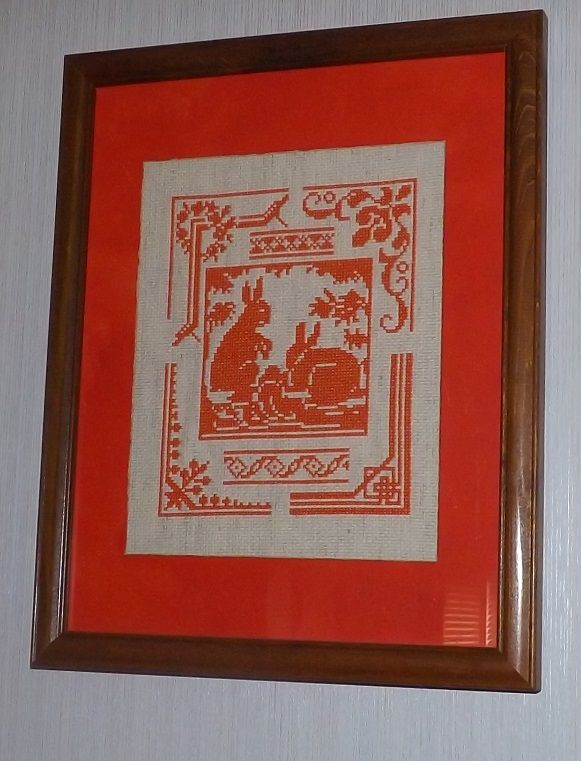 This was a freebie, I don't remember where from but it was online. It was one of the first things I ever stitched. I framed it myself before I really knew what I was doing. It needs redone because it's pretty crooked! I'll get around to it one day XD
A Work in Progress:
Dragon Dreams 'Gardener's Prayer'
As it will look: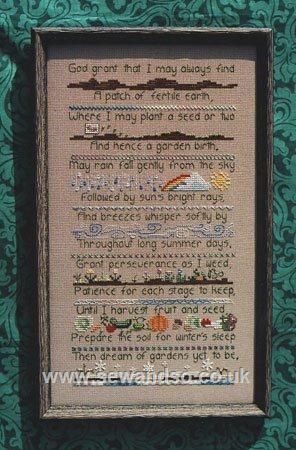 As it is:
I stopped when I had needed to order the beads for the next part and never picked it up again, even though I have the beads now! I chose different shades of variegated thread for the specialty stitch dividers, each will be a different color.
And a kit, 'Summer Stroll':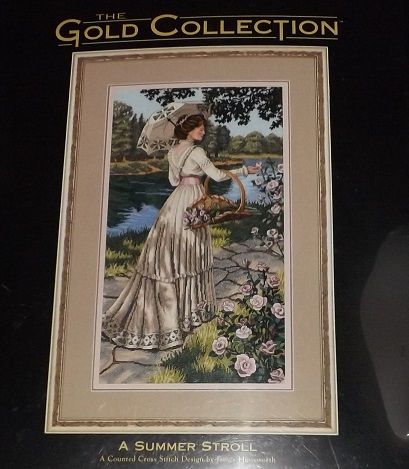 Well, she's
sort
of in a garden? Told you I had stretched it! Lol!!!