Something I actually don't have a lot of in my stash! Amazing!
One kit: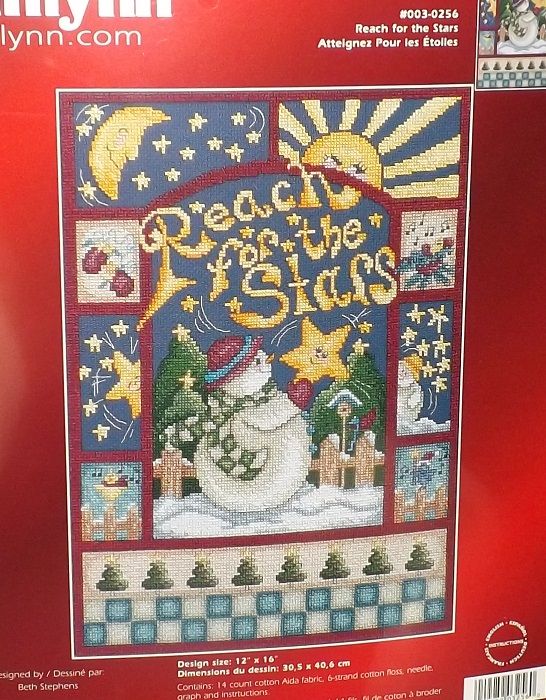 Only one WIP, which is the Snowbaby in letter P's post, so I won't put the picture here.
A few ornaments: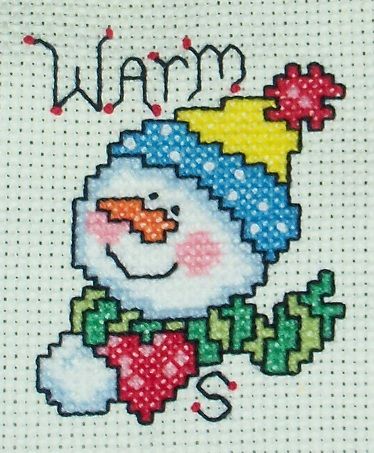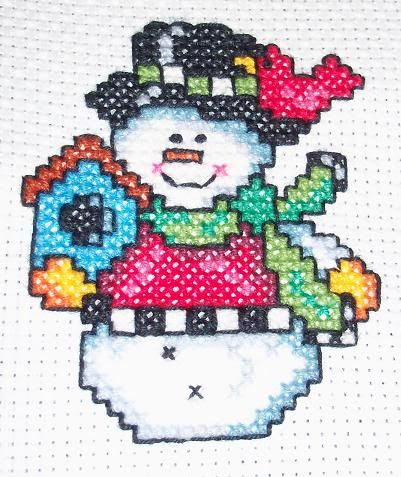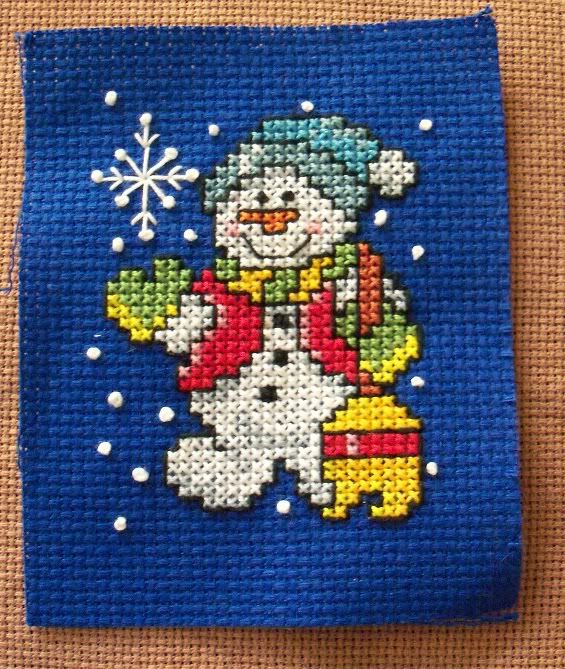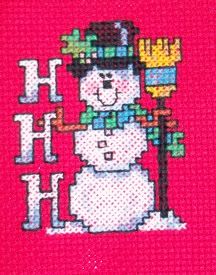 And two bigger finishes:
'Snowcat' - Kats by Kelly:
And Barbara Ana's 'Warm Heart'
There are probably some more little snowmen lurking amongst Christmas stash. Maybe I should have another treasure hunt!
Lots of pics in tomorrow's post, and I think it's all stash!